CEO UNIT.City Dominique Piotet about rebellion, design of innovative ecosystems and car collecting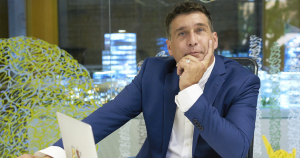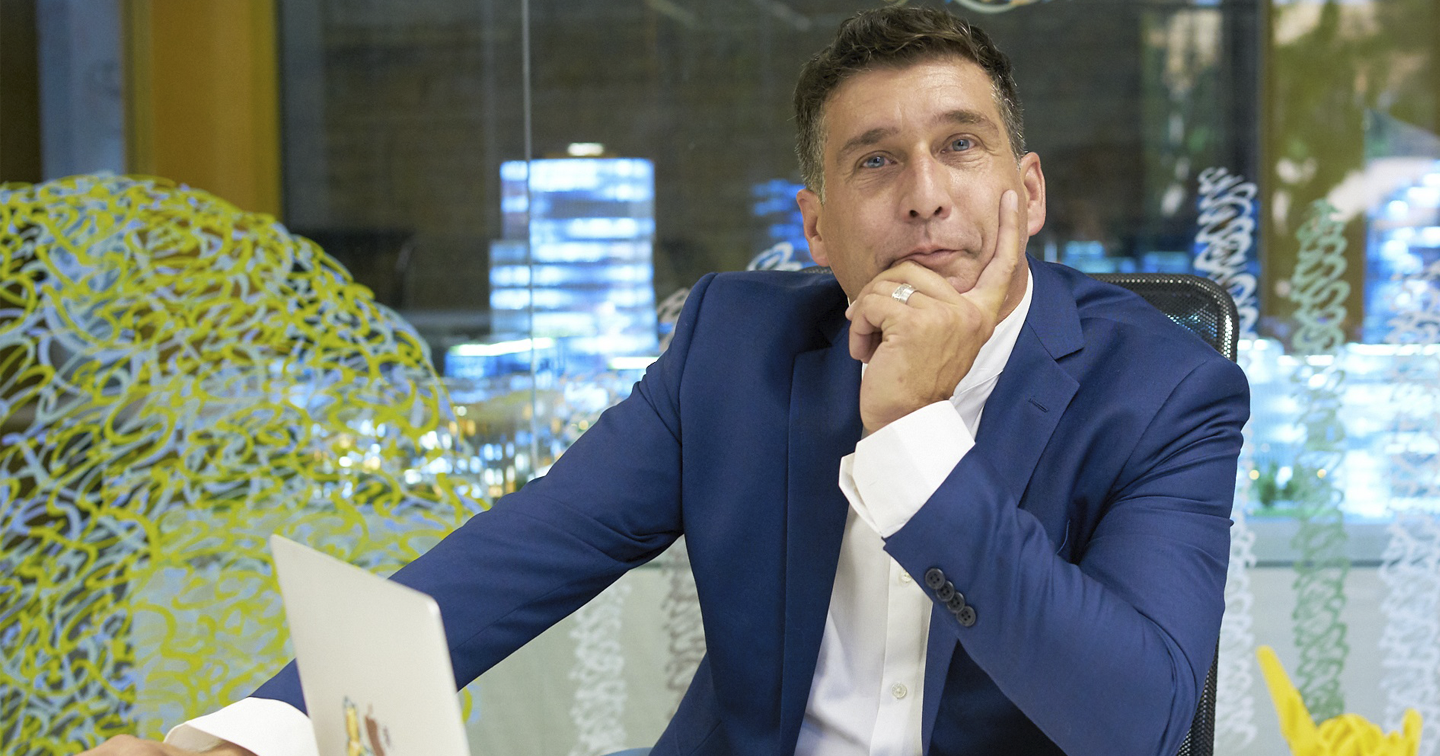 CEO UNIT.City Dominique Piotet has been developing the international connections of the innovation park since 2019. The life path of an innovator is in his personal history exclusively for UFuture.
"I ALWAYS HAD A PASSION FOR THE DISCOVERY OF NEW WORLDS"
I was born almost on a plane. My mother was super-super pregnant when the family moved to the small island of Reunion (France) in the Indian Ocean. This island is known for the production of vanilla (Bourbon Vanilla) — before it was even called Bourbon.
I think the circumstances in which I was born are very characteristic of me because travel is very important to me and I like to travel the most. I have always had a passion for discovering new worlds, I wanted to understand the world and establish international connections.
When I was 4, my family returned to Paris. My father was a civil servant and diplomat, my mother was a professor and later dean of the Faculty of Sociology at the Sorbonne University.
My godmother, Martin Aubrey, is now the mayor of Lille, France. She is also the daughter of Jacques Delors, who was finance minister during the presidency of Francois Mitterrand and the first president of the European Commission.
The fact that my relatives are so brilliant and authoritative was sometimes very difficult for me. Even when they didn't want to press, I still felt the pressure. I was the only child in the family and had to find my own way despite high expectations.
I didn`t like school. She was too academic, too French. During my school years, I spent a lot of time in a bookstore owned by a friend of ours, Janet. The bookstore was at the university I wanted to enter. Every summer I helped Janet with books. At the age of 15, I worked in a store all the time.
Janet was a rebel and a feminist. Her life motto helps me all the time: "When you look at your past, don't regret anything." In the 1940s, Janet toured Cuba. She was smoking cigarette after cigarette. She took part in strikes. She knew all the politicians personally. Ministers and even the president came to her store for books.
When I entered university, I really enjoyed studying. At university, I discovered one of my main passions — time travel. I studied at the Department of History and Politics, defended a dissertation on the political history of Napoleon III and even wrote a book.
The component of history is transformation. I like how everything changes over time. And it is this passion for transformation that helps me in my work today.
After university, I started working at another famous French university, Science Po. At least seven past French presidents have graduated. For two years I worked as an advisor to the dean on the transformation and change program. That was in 1996 when the Internet first appeared. I didn't have a laptop, and I had a huge and prolonged computer on my desk. We implemented communication via e-mails.
Then I went to work for a large French Post company. At that time, the French post office had more than 3,000 people, where I was responsible for very complex projects. The French government has decided that the French work too much, 39 hours a week, and has decided that if we reduce working hours and people work up to 35 hours, companies can hire more people. I was responsible for this program in the French Post.
The French Post was at that time almost the largest employer in the country. These transformations were very difficult. But despite the difficulties and difficult negotiations, we did well. Then I realized that the transformation was not just about people or social policy, but also about technology.
During the implementation of this project, I introduced the first Intranet of mail, because we needed to manage all the directors who implemented the project in the country. Then I became fascinated with the power of technology. I've seen how fast new technology is changing our lives.
I can say this about my character — I am a rebel. My parents told me that I should study mathematics and physics, and I studied literature. He did many things in spite of himself. That is why the spirit of breakthrough technologies is close to me. I've always felt that technology is an amazing tool for the breakthrough. I also understood business processes. The combination of technology and business drives me.
After the French Post, I moved to BNP Paribas and worked there as the head of the bank's innovation department. I moved to California, to San Francisco. And there the situation repeated itself. People in the bank said, "No, no, we don't need any technology." And I said, "No, guys, it's breakthrough technology coming from California, and we need to study and implement it. Either we change as time and progress requirements, or we are dead."
CALIFORNIA DREAMIN`
When I moved to California, my rebellious nature demanded that I start my own business. I decided to become independent and started my own company with the rebellious name Rebellion Lab. We dealt with digital strategies. The company grew rapidly. We have opened offices in Shanghai, Paris and New York. I travelled a lot.
My reality was that it would be impossible in France. French society does not like entrepreneurs, the French do not like success. For example, in France, if you succeed, you will never buy a good car. You can't because people will envy or hate you. In America, I felt that having money and succeeding was normal. Here people can have a Bentley, Ferrari or Porshe. You don't see that in Paris.
It's not just about showing money, it's about being happy and proud of creating a product and giving people jobs. Entrepreneurship is not just about creating wealth for yourself, it is the development of your country because you pay taxes.
By the way, I am very fond of cars. There are seven rare cars in my collection. My favourite is a 1966 Chevrolet T80 Truck. In 2020, I bought a military GAZ-69 in Kyiv, but after restoration, I will repaint it white with red elements and then take it to the States.
I felt real freedom when I moved to California. I said to myself, "Okay, San Francisco, I'm home." I think it was my second birth. Another important thing is that I have a family and a child in the United States.
However, later came the time to sell the business, and then a new rebellious story and a new adventure began — I received an offer to move to Ukraine and head the largest in Eastern Europe innovation park UNIT.City.
UKRAINIAN CHALLENGE
When I first saw the territory of UNIT.City, I first of all paid attention to how much can be built here. This is a rare opportunity – to work with a company that is building an innovation park of 25 hectares – for 20,000 people and thousands of residents. Also in Ukraine, I felt the true spirit of entrepreneurship, typical of a young nation with young energy. This is something I really like.
I tell my friends in the States, "You are inventing new technologies and business models here in San Francisco. And I will open new territories. " And I'm sure you can find real gold here and there. It's one thing to create a "unicorn" in California, and quite another to do it in an unexpected place.
When I had my first conversations with Ukrainian startups, I caught myself thinking that we speak a common language. We talk about the same things, we read the same books, we know the same people. Startups and innovation are an international culture that knows no borders.
Ukraine has almost everything a modern startup needs. Ukraine has the most valuable resource of all — the talents of the technology industry. Sometimes it sounds like a cliché, but there are more than 200,000 developers. And it's not just developers, but incredibly talented professionals who have studied in first-class educational institutions.
Ukrainians have a strong thirst for new technologies. If you want to work with Blockchain, AI, Machine Learning, AR/VR — Ukraine will be one of the best places, there are world-class specialists in all areas.
Ukraine has a wonderful ecosystem with a large number of events (UNIT.City alone hosts more than 400 events each year). It forms a community for the exchange of knowledge and experience, which is a fruitful background for creating anything.
What Ukraine lacks is an openness to the world. Of course, this is due to the history of the country. The events of recent years have had a positive impact on Ukraine's relations with Europe and other parts of the world. However, we must be prepared: when more foreigners come here, they must see a safe and fertile business environment, as well as all other strategic advantages of Ukraine: convenient location, incredible production potential, which will be especially needed in post-crisis times, and agricultural resources. From my many years of experience as an entrepreneur, I know that money is not the biggest problem, although it is important for survival.
At UNIT.City we create a unique ecosystem. There are three main dimensions. First, is the development of startups. Secondly, the involvement of partners who share with our resident's international expertise and philosophy. The third pillar is funding. We raise money not only to build UNIT.City, but also to support startups.
My main task at UNIT.City is to create a platform where it would be convenient for Ukrainian startups, businessmen and anyone interested in innovation to work. We want to make people come to UNIT.City and say, "Okay, I'm happy with that, I feel like I'm in Berlin or New York."
I was lucky enough to achieve new ambitious goals together with UFuture. This is a team of professionals on a global scale and very nice open people. Vasyl Khmelnytsky, the founder of UFuture holding company, is a visionary and pioneer, and his ideas and way of thinking make UFuture projects innovative and successful. I like the scope and boldness of these ideas!
I hope that my international experience and work will help UNIT.City gains a foothold on the world map as a centre of innovation in Eastern Europe and a source of talent and breakthrough technology.