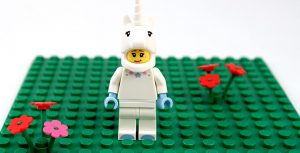 After Mothering More Than a Dozen Unicorns, Israel is Not Merely the 'Start-up Nation'
Some economies grow, develop and attract investments regardless of grave risks they are facing. In our new series dedicated to these sturdy countries, we will take a look at the main components of highly resilient business ecosystems. Israel, aka the 'Start-up Nation,' is one of the most remarkable cases. The Holy Land wasn't blessed with rich soil or particularly enjoyable climate, but its inhabitants found a way to put it on the map.
 
In the tech universe, unicorns are no fantasy. They are privately-held start-ups worth $1 billion and more, once as rare as the mythical horned creatures. Israel boasts 18 of them, according to TechAviv, a global Israeli start-up founders club.
 
A constant state of war and uncertainty, however difficult, leads to higher levels of conscientiousness and motivation, CEO of Israel Advanced Technology Industries Karin M. Rubinstein told K.Fund Media. Despite the unease, Israel's entrepreneurial milieu matures and thrives. The country has one of the largest business ecosystems. Nowhere in the world – not even in the most peaceful and stable places – will you find as many start-ups per capita as in this tiny country in the middle of a desert: one start-up per every 1,400 people. The UK, France, and Germany have 0.21, 0.11, and 0.06 start-ups, respectively.
 
Israel, which has a population of around 8.7 million, has long been known as the 'Start-up Nation.' The moniker stems from a book by Den Senor and Saul Singer explaining how this country with no natural wealth became so prosperous. Just to give you an idea, here is one of their best resource optimization tricks:
 
"You rarely see people talk behind anybody's back in Israeli companies. You always know where you stand with everyone. It does cut back on the time wasted on bullshit."
—Start-up Nation: The Story of Israel's Economic Miracle
 
The main features the authors identify as inherent in Israeli culture are straightforwardness, informality, and, most importantly, its high tolerance for failure. On average, an early-stage innovative enterprise needs seven years to succeed. Data provided by Start-Up Nation Finder reveals that out of some 1,100 to 1,380 start-ups established in Israel every year, nearly 80% eventually go bust. In 2017, the Israeli start-ups that were able to overcome what is called here the 'roller-coaster ride' raised record $5.24 billion (which is 9% more than in 2016). The amount has been steadily increasing since 2013.
 
Over the past decade, the country has gained a lot of experience in selling its cutting-edge darlings to foreign tech behemoths. Today many burgeoning start-ups headquartered in Israel are evolving into large, successful multinational companies without leaving their homeland and are receiving sizable investments. Among them are Cybereason ($100 million), Vayyar ($45 million), Airobotics ($32.5 million), to name just a few. In 2017, expansion rounds rose by approximately 33% from 2016.
 
Ran Senderovitz, General Manager at Intel Israel Development Centers, urges his peers to stop promoting themselves as the 'Start-up Nation.' He compares this title to Peter Pan who never gets older. "The fact that multinational companies invest in Israel proves that the country can not only create technologies but also grow them in the longer term," he pointed out at the Technovation Conference in Tel Aviv. Hence, the 'Scale-up Nation' should be its new definition.
 
But who said that Israelis, with their uncanny talent for getting more out of less, can't do both?