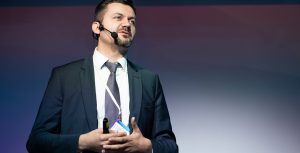 "Why don't need to release people during a crisis," column by Serhii Komberianov, President of Lean Institute Ukraine
Why does Toyota never release people during a crisis? And why its important for Ukrainian business right now.
The first thing that comes to mind to a Ukrainian entrepreneur today (and its true, don't argue) is to reduce staffing and development costs. And, with some exceptions, such a decision will be a huge mistake.
Why do I say so confidently? Because I base my position on a ten-year study of the experience of one of the most successful companies in the world — the "Toyota" car giant and for ten years I have been engaged in optimization of business processes and communicate with the most successful businessmen of Ukraine and abroad.
Last week, I heard a phrase from a Top-20 Forbes entrepreneur: "In the last crisis of 2014, I fired some of the people, and I was very sorry for that because restoring a lost team was very expensive for me. And this is the lesson that every businessman should learn at the beginning of the crisis, which is inevitably coming now".
In 1948, during the Great Post-War Crisis in Japan, "Toyota" laid-off workers for the last time in history and, consequently, President Kiichiro Toyoda resigned. More than once, the company has not dismissed permanent employees in crisis. During the great Asian financial crisis of the 1990s, "Toyota's branch" in Thailand suffered losses for four consecutive years, but did not release any person. For its commitment to lifelong hiring, the company paid a Moody's credit rating from AAA to AA1 in 1998, and its debt payments increased by $220 million, but the company did not abandon its principles.
Why "Toyota" never dismisses its employees in crisis? Because there are the best managers out there? Because leadership is stupid?
No. Because the company knows the secret to success — how to be the number one carmaker in the world in terms of margin, amount of money in bills and mono-brand production.
And this secret is people. People who are well aware of the processes and can improve them.
My teacher Cevdet Ozdogan, a consultant at "Boing" and "Amazon", said that when "Toyota" opened its plant in Turkey in 1994, it began to train the plant's managers two years earlier at Japanese enterprises. The simple workers on the conveyor were hired two months before the opening. That's why "Toyota" knows how much money and time it puts into its employees.
All the crises and production stoppages "Toyota" uses and most of the companies that share its Lean philosophy are used to find losses and optimize their processes. Time that was not enough for experiments and improvements before, in crisis is always enough. In a crisis, development and improvement projects not only stop, but expand.
Overall, 90% of all business activities do not bring any value to customers and are essentially net losses. "Toyota" is fighting to reduce those losses, instead of winning a pay cut. The losses we ignore are the money we don't have, but that we need so much. No one but our employees knows best where our losses are hidden.
This message I appeal to the entrepreneurs of Ukraine — don't make sudden moves now and do not destroy in one stroke all the knowledge base that you have accumulated in your people in previous years.
And finally. What inspires employees most is the fact that the company shares with them their success during the heyday and cares for them during the crisis. Think about whether you have a certain amount of strength in your company so as not to destroy what has been so difficult to build in previous years.
As well-known Toyota expert Jeffrey Liker advises: "In the face of prolonged financial difficulties, the pay of top management must first be cut. Then we translate everything that was outsourced into our own products and only then can we think about job cuts".
All successes and forces to overcome any crisis!