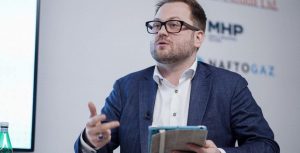 "What else needs to happen to society for wisdom to come to it?" Nicholas Tymoschuk, CEO of UFuture
The news feed instils in the average citizen a sense of anxiety and uncertainty. It seems that the world is full of catastrophes that humanity encounters systematically and irreversibly. But all this, according to the CEO of the holding company UFuture Nicholas Tymoschuk, is a consequence of a global problem — the lack of awareness that we ourselves are destroying the planet on which we live. And we continue to do so, even dying of the virus or losing jobs en masse.
The top manager is convinced that only a global vision allows to understand the situation objectively and make responsible management decisions. Among the causes of today's crisis, Nicholas Tymoschuk singles out several major persistent dangers.
The incomprehensibility of people about food. It is already known that a number of dangerous viruses have been transmitted to humans from animals. Until humanity becomes more aware of the consumption of animal products, viruses will continue to mercilessly kill millions of people and overthrow economies.
In Ukraine, we can observe the course of two crises that are the result of uncontrolled human intervention in the natural ecosystem – global climate change and local arbitrariness in environmental protection and natural resource management. Among the urgent problems within the country — deforestation, illegal mining, land drainage and lack of sustainable consumption and waste recycling system. Already, the area of all landfills in Ukraine is equal to the territory of Cyprus or Puerto Rico.
Non-perception of the real state of the environment, which makes threats to the well-being and life of mankind increasingly large-scale.
Read more about why the philosophy of sustainable development can literally save the planet and how to minimize the risks of future global crises now in the column for NV by CEO of the holding company UFuture Nicholas Tymoschuk.