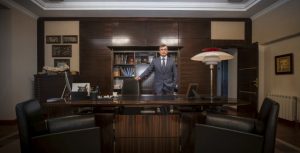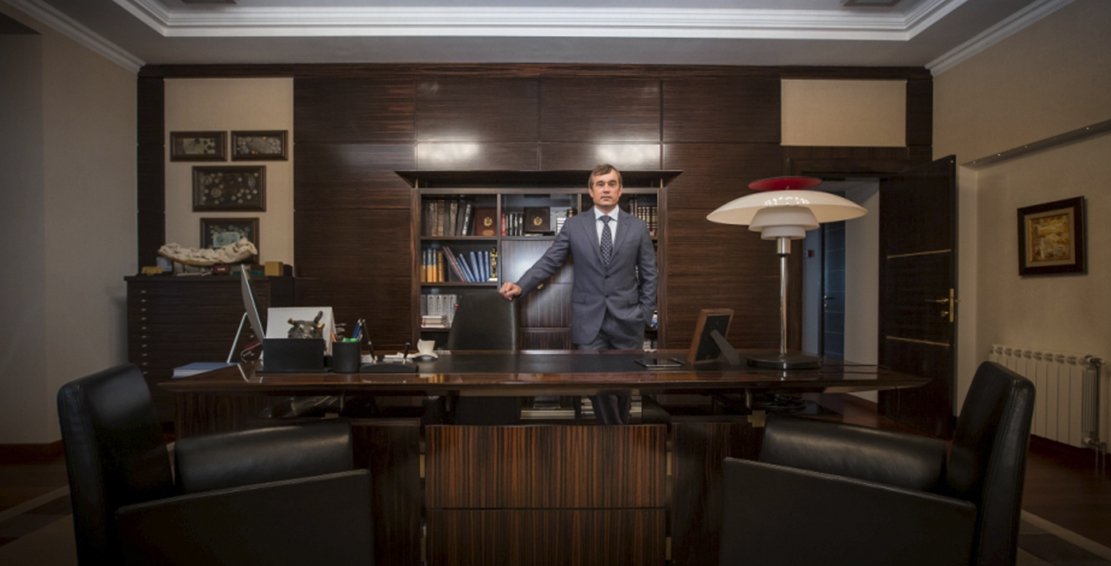 Vasyl Khmelnytsky: "Reputation means trust and therefore broad opportunities"
The founder of the investment group UFuture Vasyl Khmelnytsky is one of those businessmen who know the value and importance of personal and corporate reputation. He creates projects that strengthen the reputation of the country, including in the international arena. Today the entrepreneur invests in renewable energy, biotechnology, education, and IT
What steps should be taken to make the reputation of Ukraine in the world change?
– The most important thing for the reputation of a country, a company or just a person is to fulfill their promises. Promise only what you can definitely do. And if you fail to do something — do not hide, but look for new opportunities, communicate, and do not let your partners down. The reputation of the country and businesses are interconnected. The corporate sector is suffering from a deficit of confidence in the country and vice versa. We must fight for the reputation of each business. These are bricks building the reputation of the whole industry and then the whole country.
As a businessman, do you assess your reputation in monetary terms?
– Reputation means trust and therefore broad opportunities. Employees trust you, banks lend money at low rates and your partners cooperate with you with pleasure. This is a very important part of any business. I try to never let partners down and I take a very cautious attitude towards new businesses — one cannot buy such a reputation, it takes years to earn it. But I'm not afraid to take risks and I often win.
You invest in the development of the industries and specialists of the future. Is there a commercial component in this process for you personally, or is it classic philanthropy?
– Everyone is interested in Ukraine's economic growth. And thus the country needs intelligent, talented, enterprising young people. Unfortunately, today they are leaving to seek opportunities in other countries.Therefore, we've decided to invest in education, created K.Fund whose portfolio includes about 10 major educational projects. IT-oriented UNIT.Factory is one of them, where about one thousand students enjoy free education. The only condition is to work at Ukrainian enterprises or startups for three years after graduation and to share their knowledge and experience here. At the same time, they will get a decent salary and spend money in the country, boosting companies' turnover and contributing to economic growth. I believe that over the years we will create such conditions at UNIT.City that will not be different from those in Europe or the United States. But if after three years a person cannot resist the temptation to leave, then we have missed something. It's ideal if a state and other businesses simultaneously create conditions for development, as one private company cannot solve all the issues. Here you can see commercial interest and philanthropy – two in one.
Is there any startup at UNIT that you're ready to invest in separately?
– As the owner of UNIT.City, I do not invest in separate startups by internal agreement with the managing company, I do not employ the best students from there. This would violate the competitive balance. My task is to create an environment where innovations and professionals find each other, where projects grow and become super successful. My portfolio includes several startups, but they are not affiliated with UNIT.City.
Can educational projects of K.Fund be transformed into national ones to let the country's reputation grow?
– They not only can but they should. The goal of all our projects is to make the country better through the reform of education. Novopecherska School and Osvitoria are projects of my wife, Zoya. She develops preschool and school education, supports teachers. I supervise higher education – UNIT Factory and education for business – Lean Institute Ukraine, Small and Medium Entrepreneurship School (SME School). We hope to introduce the best methods and know-how to the national curriculum, thus increasing its efficiency and binding practice to real business cases.
Have there been any preliminary talks with the Ministry of Education?
– I cannot say that the Ministry strongly supports us, but at least it does not interfere. We value this greatly. Currently, four students of the National Technical University "Kharkiv Polytechnic Institute" are being trained at UNIT Factory. Together with them, we will implement the first innovative project at the state educational institution this year. We'll see in practice how this case can work – to what extent our program will be more effective than the traditional one. I think, in the end, we will propose change of the approach at all universities connected with information technologies.
Are you personally involved in the selection of books published by K.Fund? There is an opinion that foreign bestselling books for Ukraine are virtually utopian.
– It does not mean that we do not have to analyze Western approaches, technologies, and management systems. Yes, not everything can be applied in our country. But we have no choice but to get knowledge and analyze the West's successful experience. We need to get closer to the European and American markets. I do not select all the books on my own, but when our team discusses what to publish, I recommend what is more applicable to business in Ukraine. We strive to publish the most important business-related books in Ukrainian, which have not been translated before.
What book published by K.Fund would you recommend?
– It's 'Alibaba: The House That Jack Ma Built.' This is a story about how an ordinary Chinese guy from scratch succeeded in a super-successful business and reached a billion-worth turnover. Alibaba is a global e-commerce empire, a competitor to Walmart and Amazon. Its value is comparable to three Ukrainian GDP amounts. I believe that Chinese companies are an example of a flexible strategy and rapid development in difficult circumstances. Unstable environment, low incomes of the population – all this is very similar to today's Ukraine.
At what stage is the Bila Tserkva 2025 project?
– The project has been launched; we have already been building two plants there. In the next three or four years, we expect to have 20-30 enterprises and 5,000 new jobs. We are in talks with potential partners. It will be an innovation industrial park. In fact, it will be a kind of a shopping mall but for factories rather than stores. Our territory will be able to accommodate production facilities and enterprises of various levels. And all of them will work, using Lean technologies. As a managing partner, I will help young businessmen, be their mentor.
Corruption is Ukraine's main reputational risk. They talk a lot about transparency in the corporate and government sectors, but when will words turn into deeds?
– This is a good question for the president or prime minister. Business always gets adjusted to the situation. With a favorable investment climate, we will open more businesses. When risks increase, we work more cautiously, we create fewer jobs. I am sure that if the state engages the corporate sector, this will create a strong synergistic effect for the Ukrainian economy.