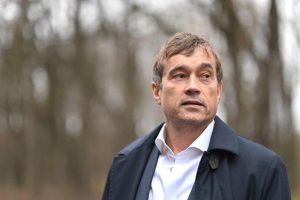 Vasyl Khmelnytsky: "After the crisis, new business, property and assets will be the most valuable commodity"
You can try to predict how much in a month the hryvnia will cost against the dollar, but in today's crisis, its by far not the main cause for concern. It is much more important to pay attention to the effects of the current recession, including global inflation, Vasyl Khmelnytsky advises.
In a column for NV, the founder of the UFuture holding company explained how inflation offsets the cost of money, why having a large amount of "cash" doesn't guarantee long-term success, and answered key questions that concern many entrepreneurs in the economic downturn.
Why is the issue of the hryvnia to the dollar important but not primary?
In the midst of crisis, the most valuable commodity is money. But because of the fact that today the world financial structures make significant inflows into the economy, printing money, there is inflation and they are losing their value. Its possible to save the real value of capital, in particular, by investing in business projects.
What businesses will tend to develop?
Areas that are already immune to similar crisis periods will survive, including Internet retailing, contactless training and high-tech manufacturing.
What to do to survive a crisis?
It is worth creating businesses that are of value to consumers and generate a steady income. Invest in yourself, in education and development. Get ready to start after the crisis.