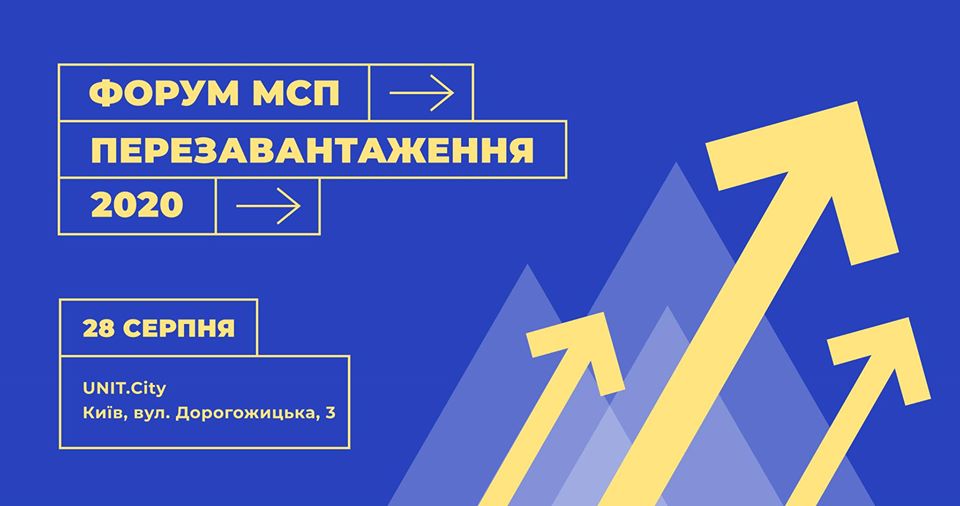 UNIT.City will host a forum for small and medium businesses
On September 4, 2020, the SME Forum "Reboot 2020" will take place in the UNIT.City innovation park. The event is organized by the Kyiv International Economic Forum with the strategic support of the holding company UFuture and partners — UNIT School of Business, SME School, UNIT.City, INDAX, Bila Tserkva Industrial Park and Lean Institute Ukraine.
The purpose of the event is to help small and medium-sized businesses identify promising directions in a changing world, equip them with the necessary knowledge and tools and inspire a powerful restart.
"2020 has already become a year of challenges and unexpected problems. In an effort to help entrepreneurs overcome the crisis, we are holding an SME Forum on September 4. Reset 2020. The program of the forum is formed as a road map of business development, where each of the participants chooses the necessary directions because here they are looking for money, building brands, creating star teams, planning growth and pumping business knowledge. And businessmen, who are not the first to successfully overcome economic crises, will share their insights during the discussion "Crisis management. Version 2020," said Yuriy Pyvovarov, Chairman of the Organizing Committee of the Kyiv International Economic Forum.
The headliners of the SME Forum will be the founder of the UFuture holding company Vasyl Khmelnytsky, the managing partner of the UNIT.City innovation park Constantine Yevtushenko and CEO of UNIT.City Dominique Piotet.
A total of 40 speakers from all over Ukraine will speak at the forum on 12 panels with different content for businesses. The event is also expected to feature more than 1,000 participants representing small and medium-sized businesses — business owners, managers and executives and beginners with an idea.
Find out more and register for the event by following the link.