Ukrainian startups and world speakers: how the U Tomorrow Summit took place in Kyiv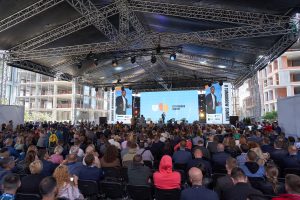 The biggest technological event of the year — the U Tomorrow Summit for more than 1000 participants — took place on September 3-4 in the UNIT.City innovation park. Representatives of technology industries of Ukraine, Poland, Germany, Georgia, Bulgaria, Lithuania, Latvia, Estonia, France, Azerbaijan, Kazakhstan, Turkey, and Romania gathered in Kyiv. More than 120 speakers discussed the latest trends in IT, technology, and ecosystems at 25 thematic panels of the summit. The event was organized by the Kyiv International Economic Forum and the UNIT.City team. UFuture holding company became a strategic partner.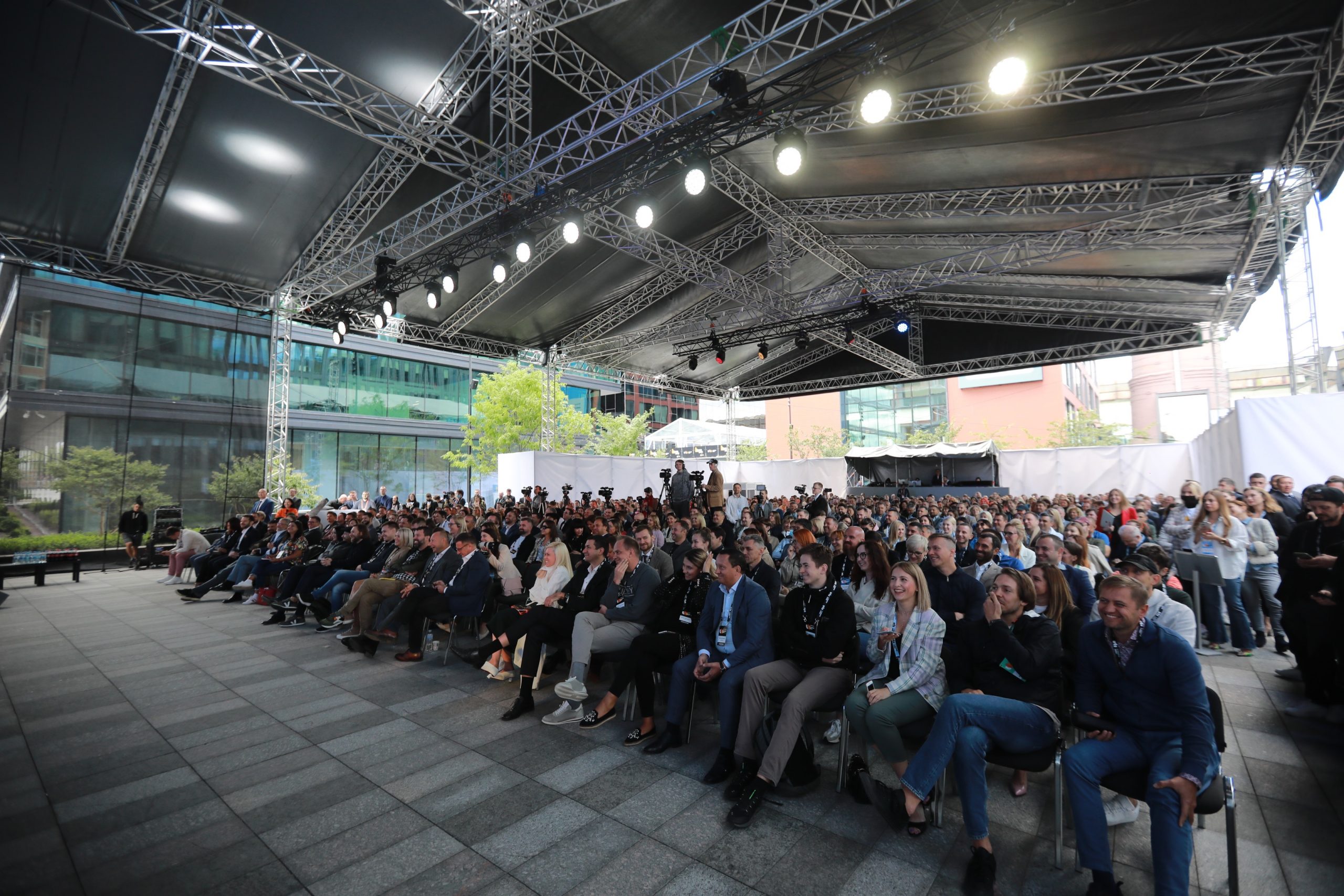 "The future belongs to those who build it today. And I am happy that here and now we are launching a project whose ambition is to become the largest innovation summit in Eastern Europe," said Yuriy Pivovarov, Сhairman of the organizing committee of the Kyiv International Economic Forum and ideologue of the U Tomorrow Summit.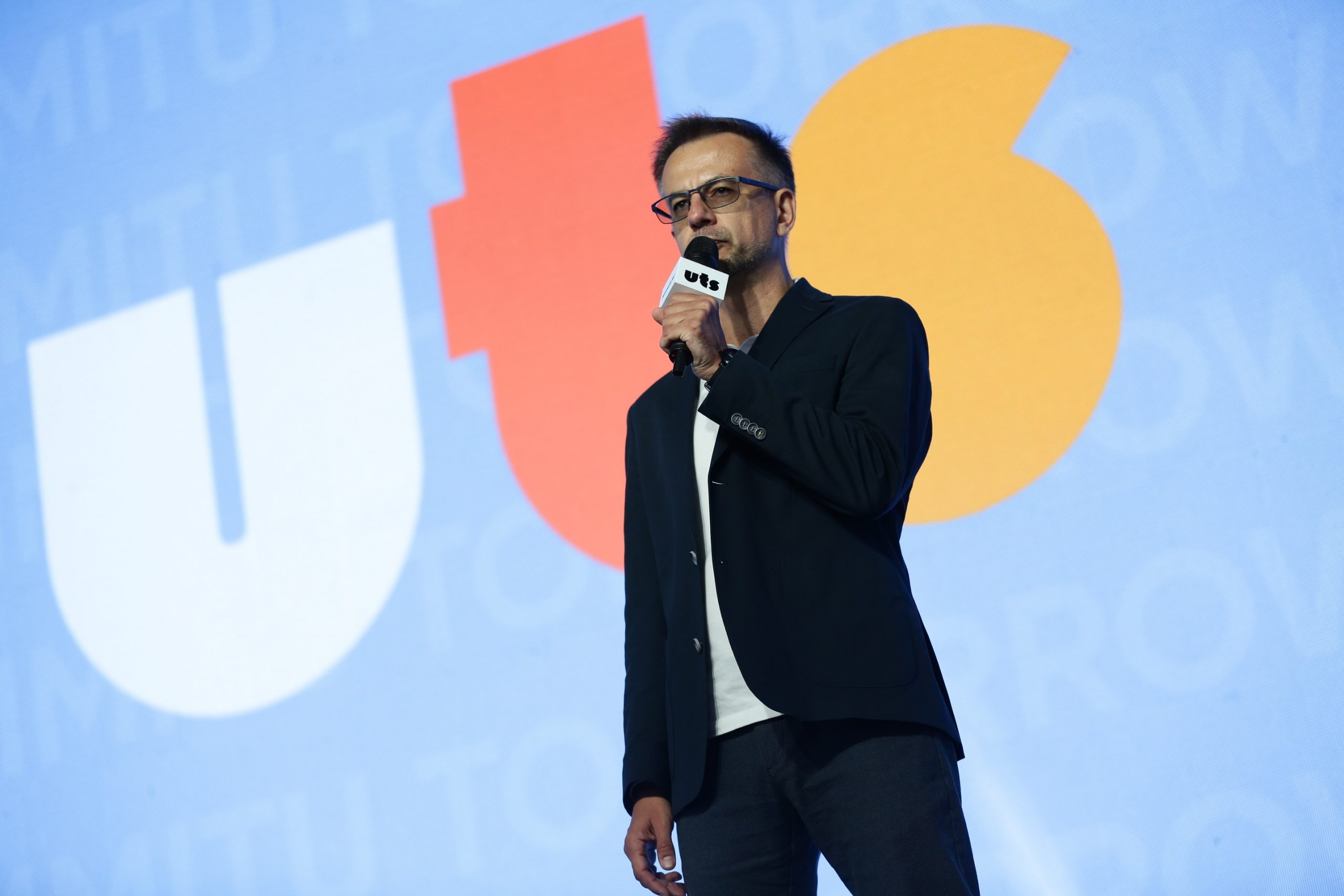 The summit brought together leaders of leading innovation companies in the Eastern European world, venture capitalists, technology startups, well-known intellectuals and journalists to develop partnerships, find new business expansion opportunities and identify global trends.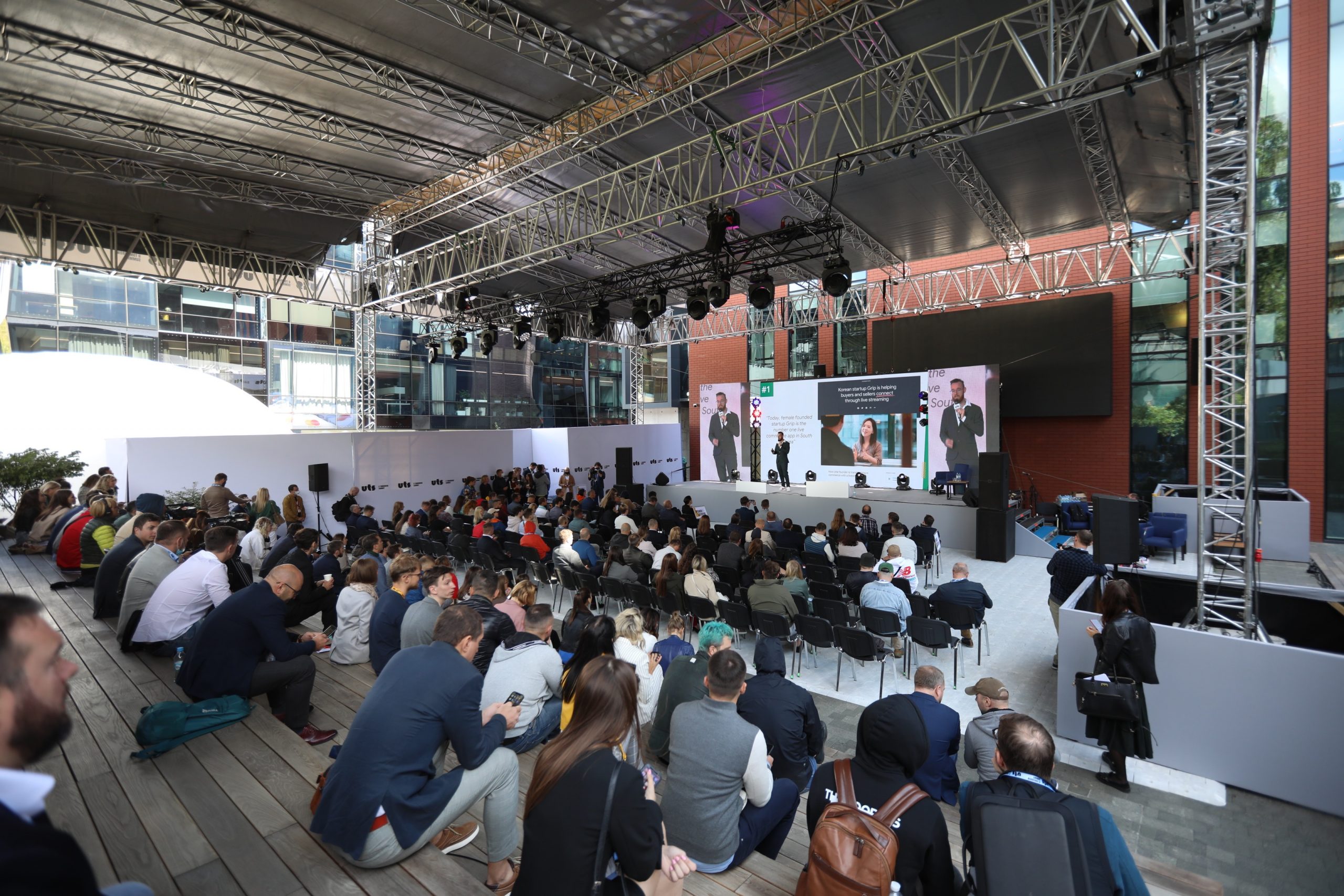 "U Tomorrow Summit takes place in the largest innovation park in Ukraine — UNIT.City. Every year, our team travels to the leading countries of innovation — the United States, China, Israel — to learn from their experience. These countries are very different, but they have one thing in common — talented young people. And we are very lucky in this: there are a lot of talented people in Ukraine. Moreover, we often meet young Ukrainians there, abroad, in the world's largest technology companies. But for the country to develop, talented young people must stay here. That is why we are creating the UNIT.City ecosystem in Ukraine and adopting the experience of the most innovative countries in the world," said Vasyl Khmelnytsky, the founder of the UFuture holding company, in his welcoming speech.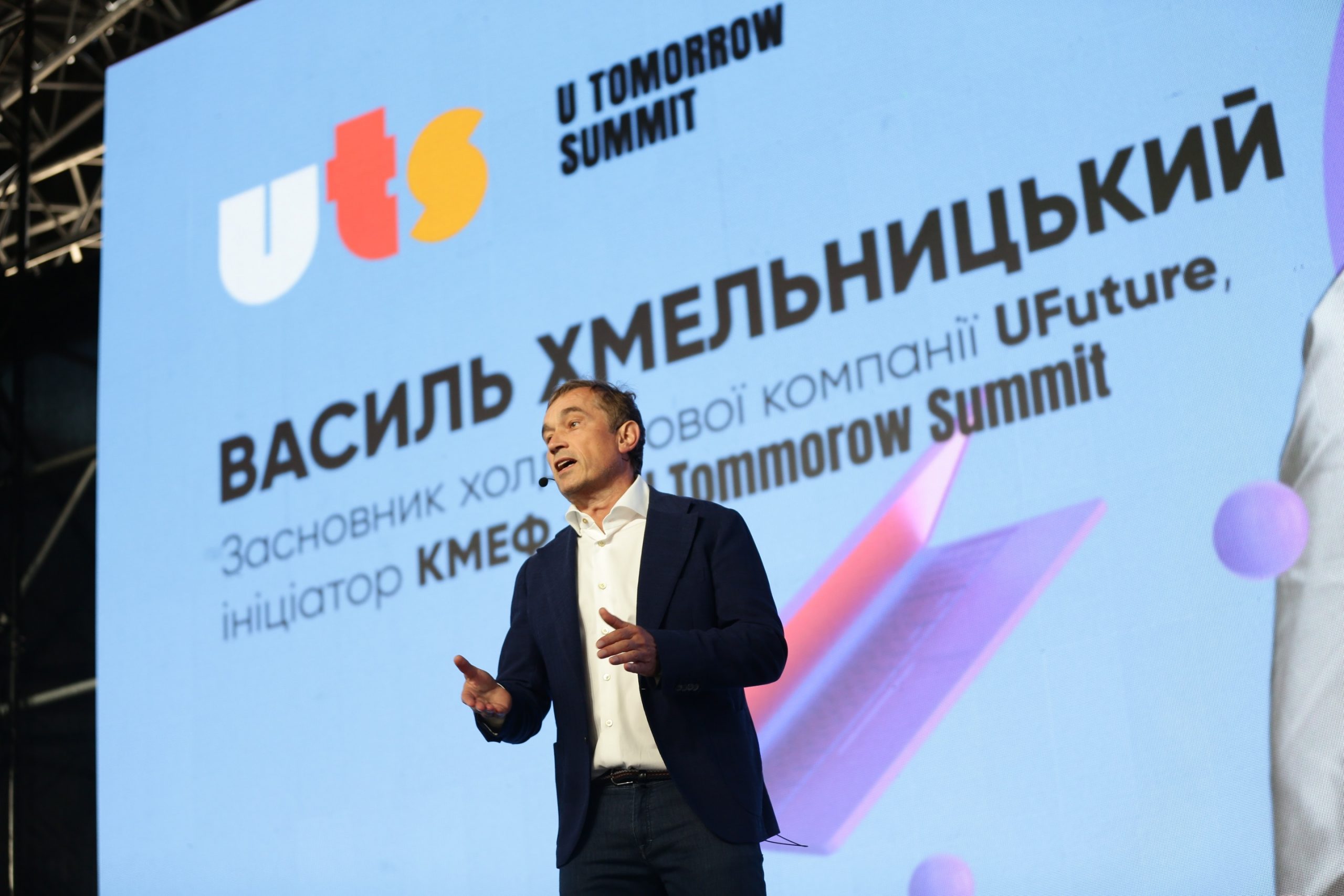 Elias Veris, G​​lobal Operations Lead at Google for Startups and one of the summit's special guests, stressed that ecosystems are only successful when they are inclusive:
"Speaking here in Ukraine, we must mention Jan Koum, the developer of WhatsApp. It wasn't easy for him at the beginning of his career at Yahoo. But working in a well-known company gave him a lot: it is the authority of colleagues, and access to knowledge, capital and acquaintances. The first investors in WhatsApp, by the way, were Yahoo employees. So startup ecosystems are great, but they also have a dark side. Yes, white men mostly work in startup ecosystems. They are not easy to get into if you are a woman or, for example, black. And this is a big problem," said Elias Veris.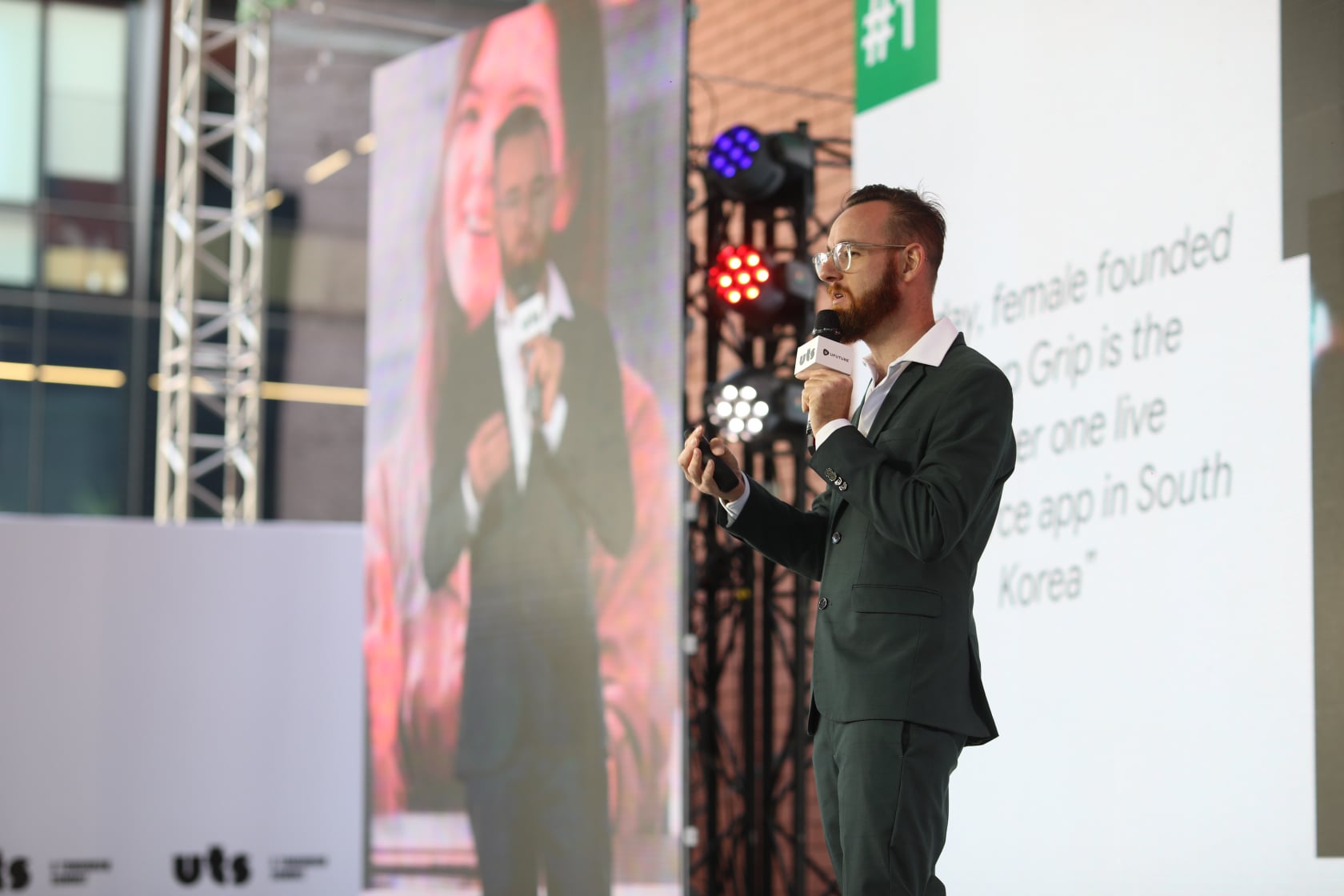 Dominique Piotet, CEO of UNIT.City, moderated a panel on corporate innovation:
"I head the UNIT.City innovation park, which is home to more than 200 resident companies. But can I be sure that someone will not come and take my business away from me? No. For example, today, Adam Neumann, the American company WeWork, is completely changing the commercial real estate market. Does anyone remember a company like MySpace? It used to be a cool company. But then came Mark Zuckerberg, who created Facebook and thus killed MySpace. Google, meanwhile, destroyed Yahoo. We all need to remember this, think about how to work with competitors, startups, etc."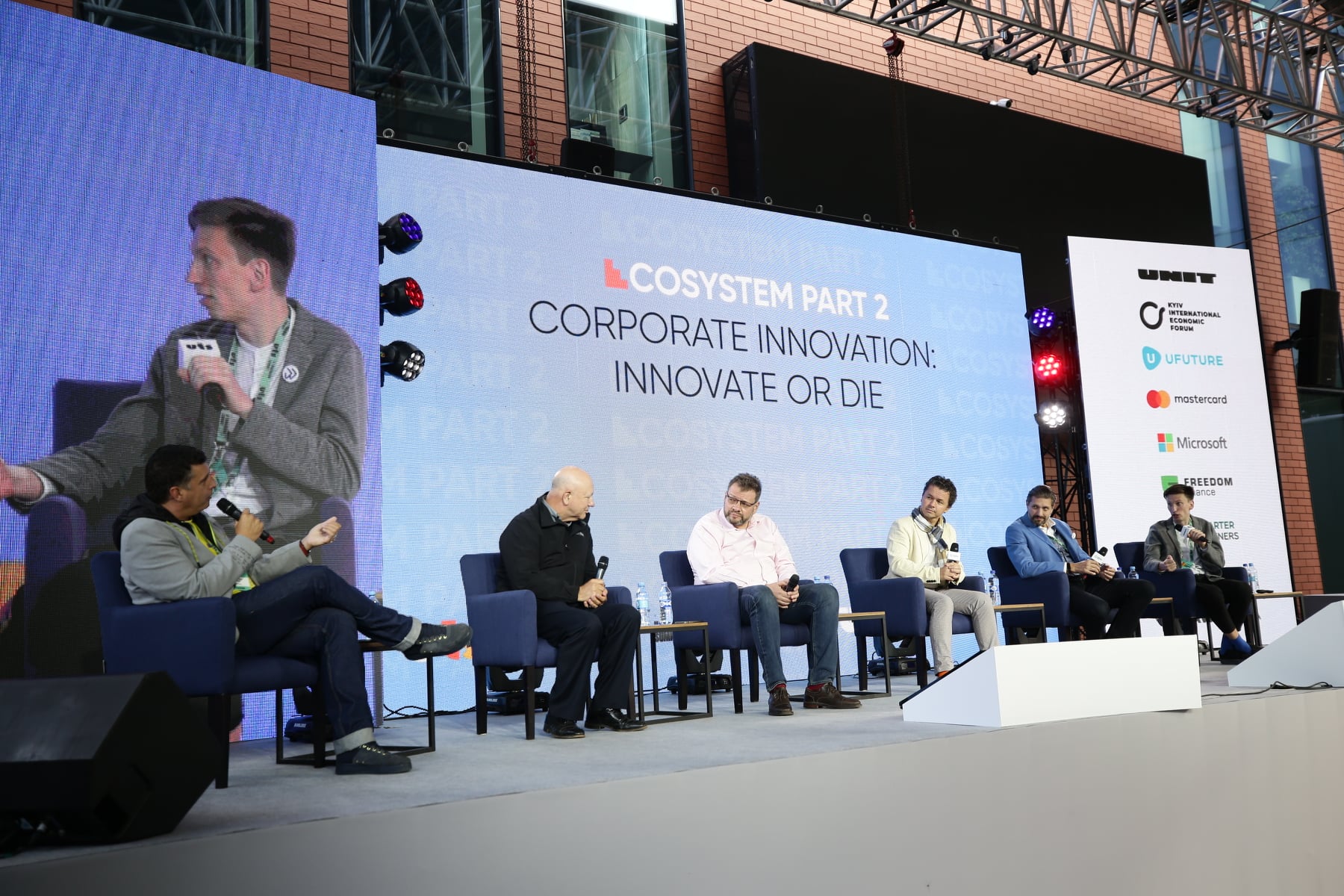 52% of Fortune 500 companies have gone bankrupt in the last 20 years, he added. This means that the scale of the business will not save them from collapse. At the same time, when it comes to startups, as many as 90% of them fail. That is, if you are small, it also does not guarantee you success.
Rick Rasmussen, a researcher at the University of California, Berkeley, noted that corporate innovation is when you look at your company from a future perspective.
"Corporate innovation is not just about the product, it's about the face you show the user. Innovation should be in everything you do, and in the long run, it should make you more efficient and skilled," he added.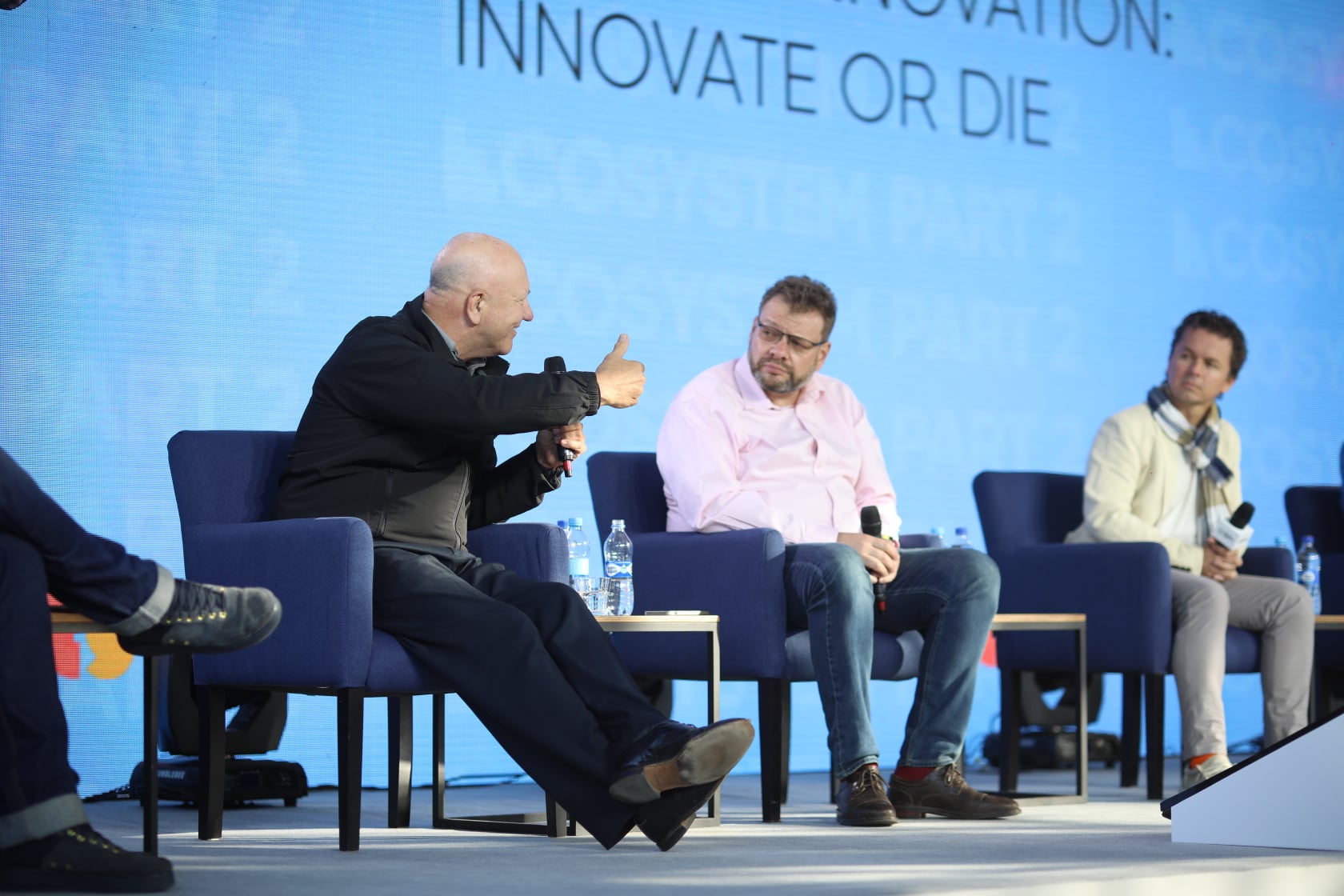 The summit also discussed the latest trends and the most successful cases on the development of urban ecosystems. The panel "Urban Development Ecosystem" was moderated by the managing partner of UNIT.City Costiantine Yevtushenko.
Speakers, General Director and initiator of the Ivano-Frankivsk project "Promprylad. Renovation" Yuriy Filyuk, founder and CEO of Creative States Ilya Koenigstein shared his experience in creating innovative and creative locations in Ukrainian cities.
As part of the U Tomorrow Summit, you could walk through the "Alley of Startups": 25 Ukrainian startups, which interested the organizers, presented their product to an audience of thousands.
For example, a resident of UNIT.City, an Effa startup that makes environmentally friendly paper toothbrushes, has already received pre-orders from the world-famous Netflix, agreed to place its products in Fozzy Group supermarket chains, and reached a total pre-order of $ 2 million. A company spokesman told how they managed to get a client like Netflix:
"Netflix found us themselves. They were looking for something similar and came to us," the Ukrainian startup explained.
Participants and graduates of EDU programs from the Vasyl Khmelnytsky K.Fund foundation and NEST Bootcamp for startups from UNIT.City also presented their developments on the Alley of Startups.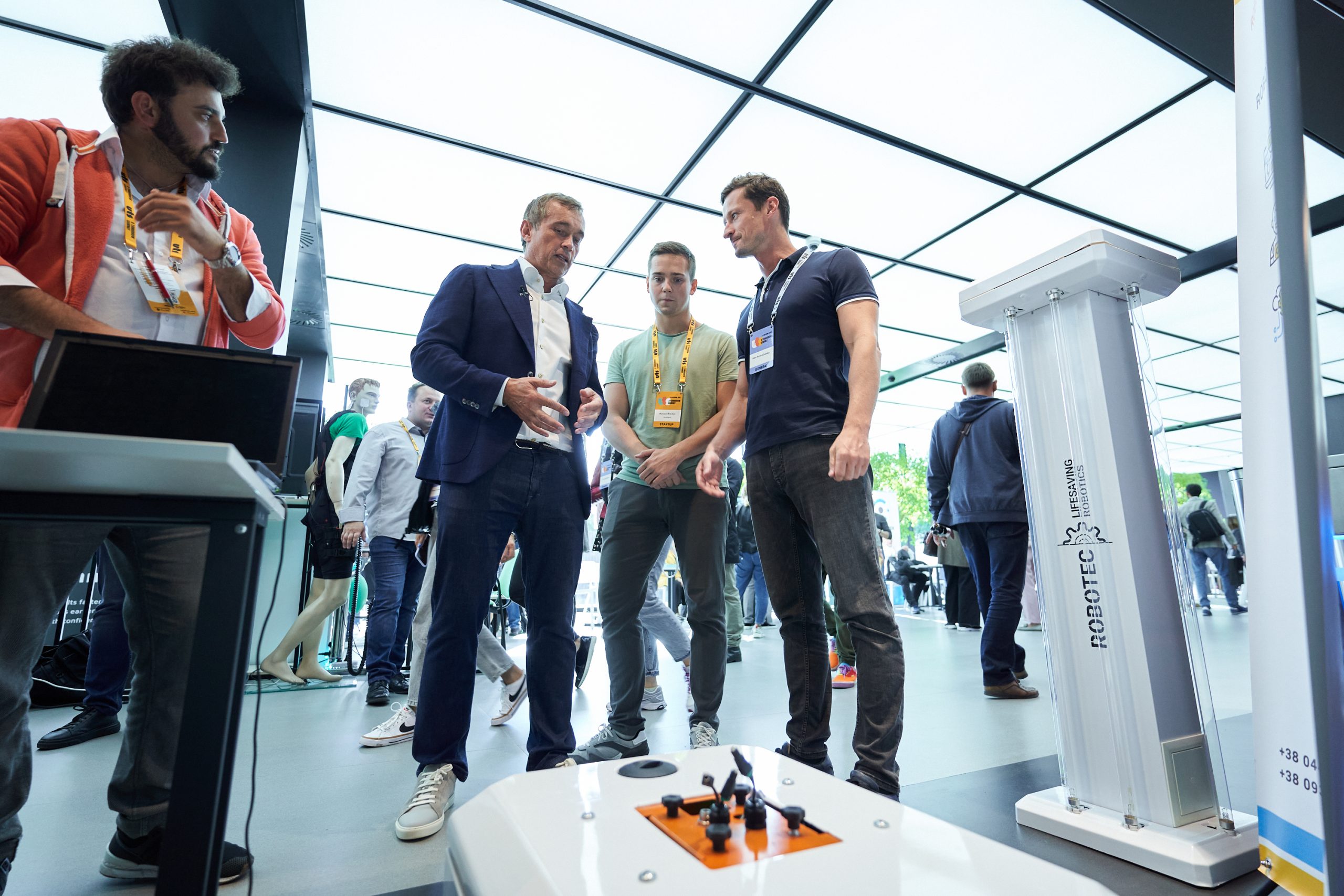 Director of the Olena Pinchuk Anti-AIDS foundation Olga Rudneva held a panel with another special guest of the summit, co-founder of the Zhyttelyub Charitable Foundation Garik Korogodsky. They discussed the best approaches to team building:
"The ideal employee is the one who is not afraid to make decisions, argues with top managers, confidently represents the company from the outside; he is not ashamed or afraid to be released for any negotiations," Garik Korogodsky said.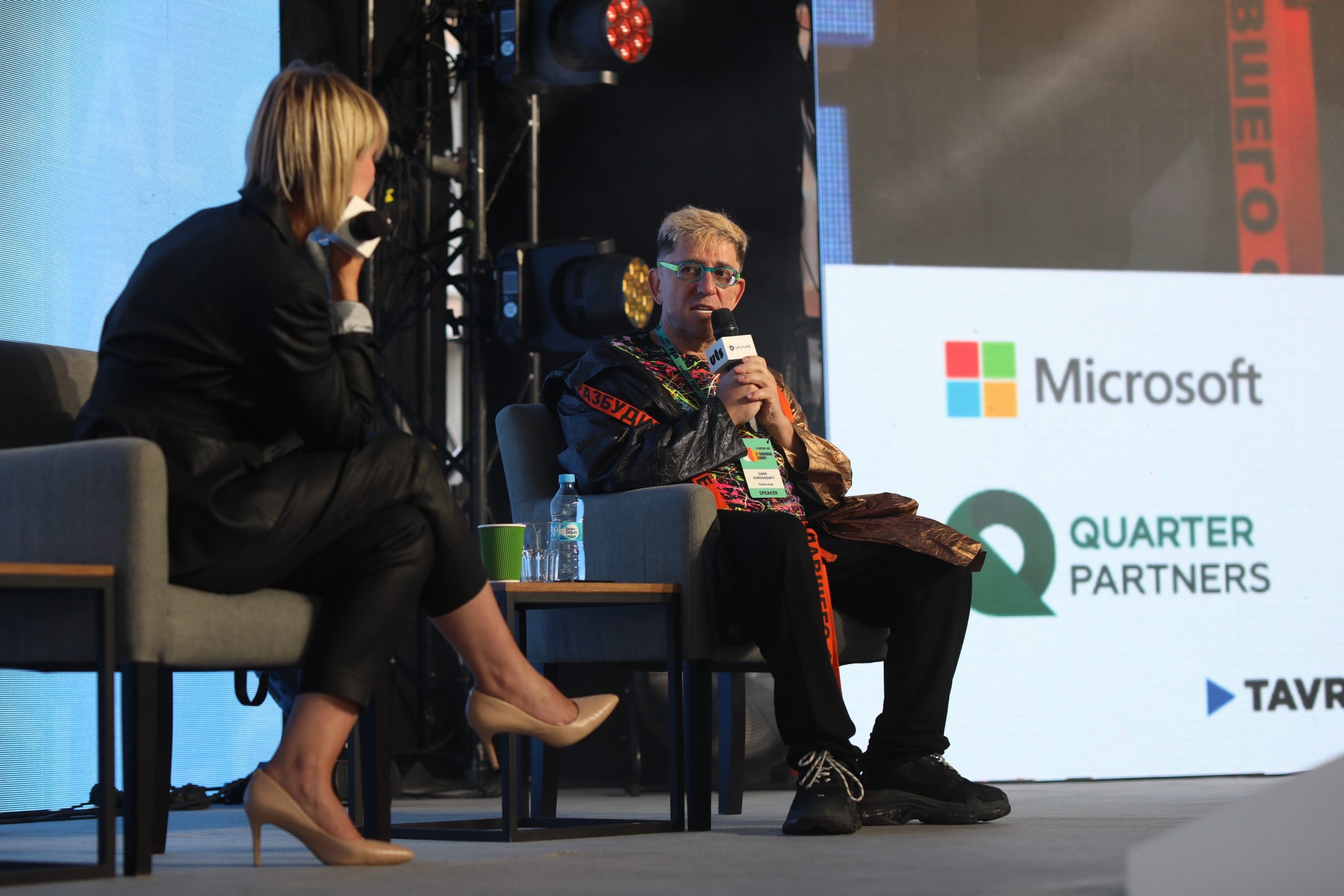 As part of the panel "New Green Normal. Use the power of design for sustainable business", moderated by the director of organizational development of UFuture holding company Olena Dobrorodneva, the following issues were discussed:
paradigms of production and use of resources;
the impact of design on business efficiency through the creation of environmentally neutral products and new consumer models;
examples of eco transformations in business.
"We have all entered the era of new business valuation parameters, in particular environmental parameters. And very soon they will start to influence the economy of enterprises and what products we use," Olena Dobrorodneva said.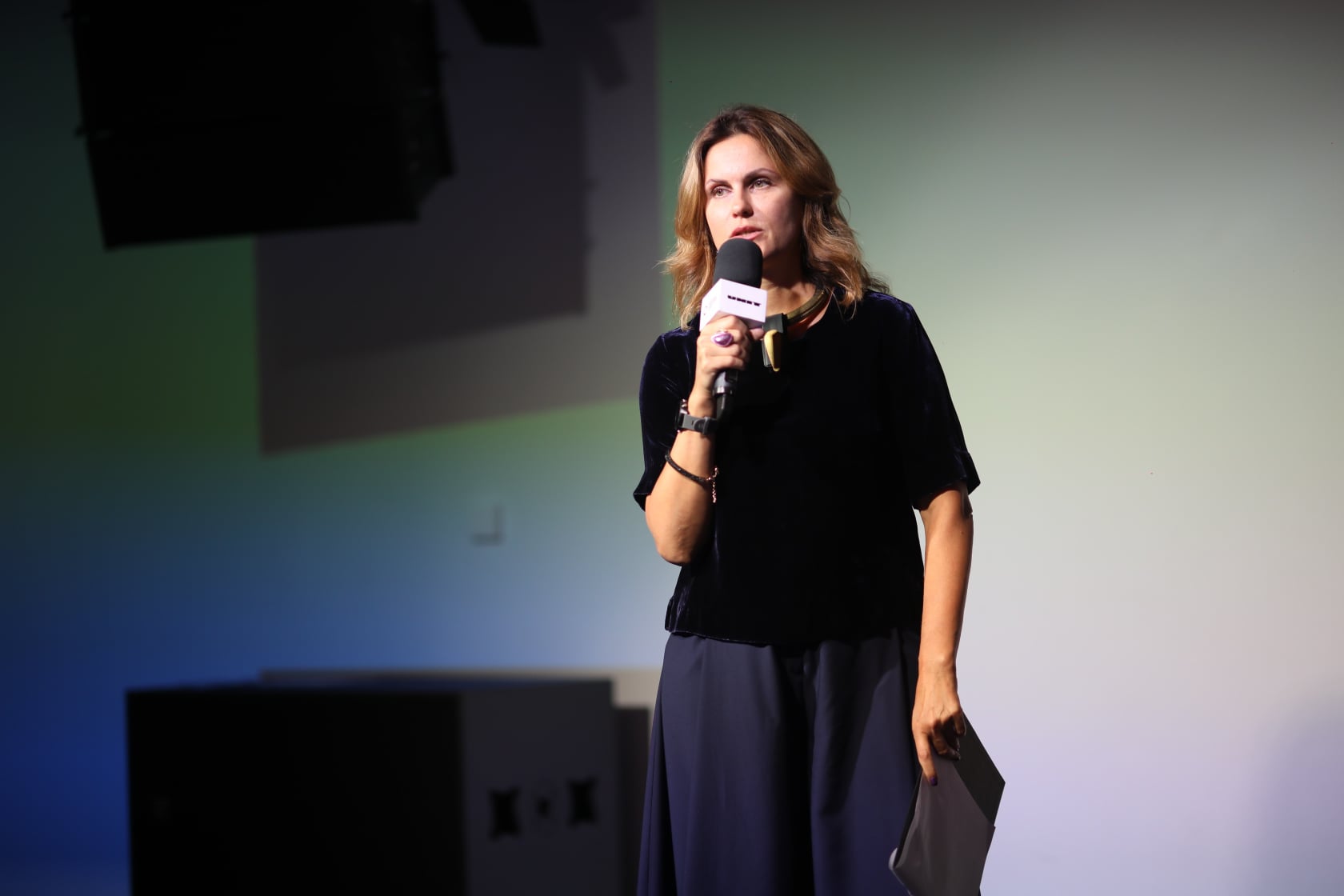 Vasyl Khmelnytsky, Constantine Yevtushenko, Rick Rasmussen, Olga Rudneva, founder of TA Ventures Venture fund Victoria Tigipko and CEO of Silicon Valley US Market Access Center Chris Barry spoke to the media and spoke about the Ukrainian Business Mission Summit.
For example, UTS aims to unleash the intellectual potential of the Eastern European region so that local talents and startups can offer their own solutions to global challenges and learn about the world's best experience in building a sustainable future.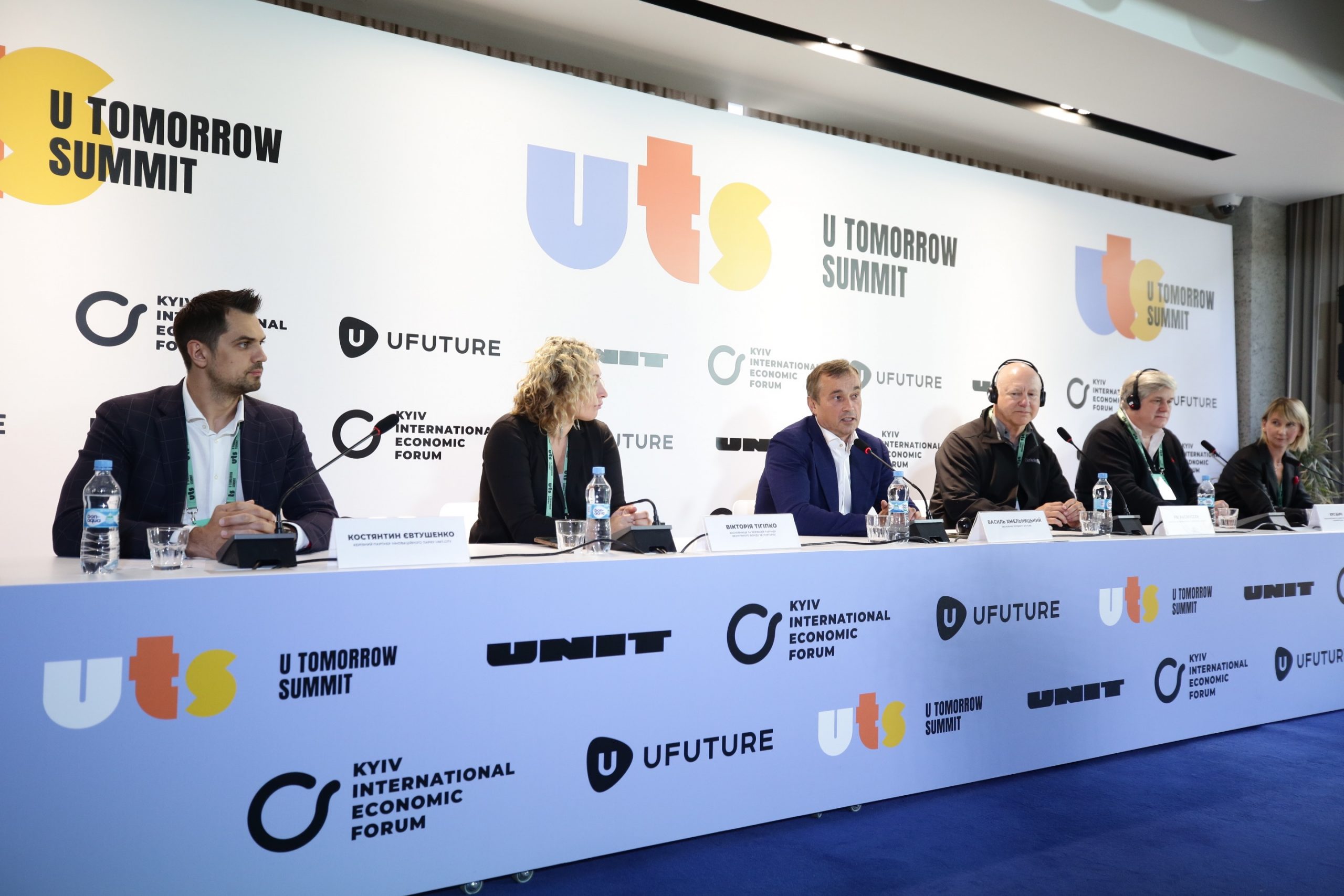 At the end of the first day of the summit, the famous Ukrainian ethno-group DakhaBrakha performed for the guests of the event.