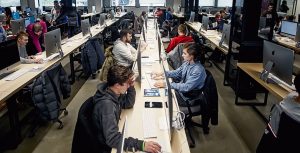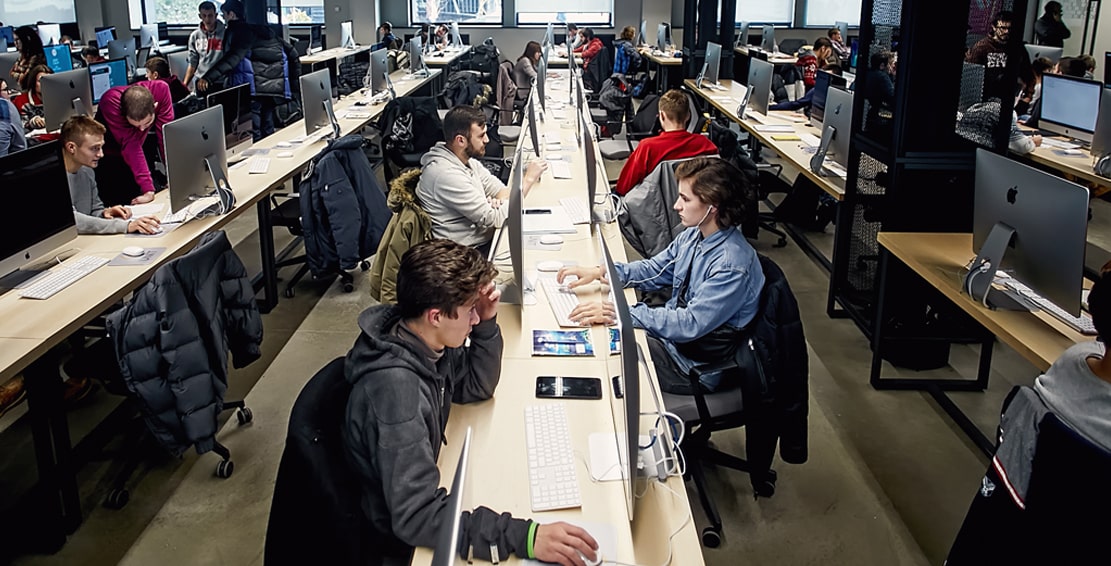 UFuture and InSoft Partners announced their strategic partnership in IT industry
The parties founded a company called InSoft Software, which would specialize in IT outsourcing and develop software.
Kyiv, July 1, 2019, — Investment companies UFuture and InSoft Partners signed an agreement on strategic partnership in the IT industry and founded InSoft Software, a joint company that will specialize in IT outsourcing.
InSoft Software will develop software on a turnkey basis and provide software consultancy services that will help its customers to launch new-generation products and create value throughout their whole life cycle. The InSoft Software team has many years of experience working with giants like Ericsson, Telcordia, Chrysler, Samsung, DiGi, Avid, and BNP Paribas Group.
InSoft Partners will be responsible for market research and acquisition of IT companies, their subsequent consolidation, and strategic management and development. In turn, UFuture will use its international relationship map to build new strategic partnerships and contribute to the organic growth of the business. Today, InSoft Software is a majority shareholder in IT companies Lenal and Rozdoum, which it plans to expand rapidly through the development of a new marketing strategy and a series of international roadshows.
"The pace of Ukraine's IT industry development is staggering. It has been demonstrating annual growth of 20-26% for quite a long time. These are billions in revenue. I am convinced that InSoft Software enters the market in time and will become one of the major players thoroughly contributing to the development of innovation and creative economy of our country," Vasyl Khmelnytsky, Founder of UFuture, said.
"Combining a deep understanding of the processes related to IT industry and M&A skills, we still plan to implement a roll-up strategy that has been a subject for discussion among the market players for at least 10 years. In addition, we continue to see a great demand for software development services and we know how to transform the classic software development outsourcing model to get a margin that is significantly higher than the market average," Vitaly Gorovoy, Managing Partner of InSoft Partners, pointed out.
Ukraine has a very good reputation in the global IT community. More than 170,000 Ukrainian IT specialists work in startups and large companies around the world. Among their employers, there are more than 100 companies from the Fortune 500 list. Many well-known and ambitious brands, such as Grammarly, MacPaw, Readdle, PetCube, GitLab, People.AI, are the brainchildren of Ukrainian developers. More than 110 R&D centers owned by such leading international corporations as Microsoft, SnapChat, Samsung, ABBYY, have offices in Ukrainian cities.
ADDITIONAL INFORMATION
UFuture is an investment group that brings together companies and social projects of the Ukrainian entrepreneur Vasyl Khmelnytsky. UFuture includes UDP (the development company which specializes in large infrastructure projects), Kyiv Sikorsky International Airport, RTM-Ukraine (the national outdoor advertising group of companies), Bila Tserkva Industrial Park. The group also develops innovative businesses, such as UDP Renewables (renewable energy investment and development company), Biopharma (developer and manufacturer of innovative human plasma-derived medicines), innovative parks UNIT.City and LvivTech.City. UFuture supports social projects in education and economics including the Kyiv International Economic Forum (KIEF), Small and Medium Entrepreneurship (SME) School, UNIT Factory (the innovative programming school), Lean Institute Ukraine, and others.
InSoft Partners is an investment managing company that invests in IT business and provides M&A advisory services. Having a team with extensive experience in developing IT companies, InSoft Partners is involved in the operating activities of portfolio companies, which contributes to their rapid growth (through lead generation, changes in business processes, etc). Among the company's counterparties are the famous American investment fund, Oak Tree Capital Management, and FinPoint/Rothschild&Co.
The first joint IT project of InSoft Partners and UNIT.City was X.Teams career center. It operates within UNIT Factory, where high-quality specialists are trained in such areas as Web, Mobile, Java, C++, Unity, Python, Blockchain, DevOps. The project helps students to create their own startups, take part in internships in Ukrainian and foreign companies, and find a decent job. The mission of the career center is to help UNIT Factory graduates to apply the knowledge they have gained in three years to their maximum benefit.