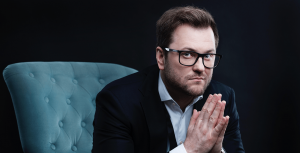 "The world will not return to its former life," Nicholas Tymoschuk, CEO of UFuture
The whole planet believed that after the crisis of the event — coronavirus and quarantine — stock markets, financial institutions and companies will rest, optimize and update to their original positions. However, only two months of quarantine have significantly changed the level and structure of entire industries, and with them — the concept of consumption and demand for the coming years, said Nicholas Tymoschuk, CEO of UFuture.
The top manager of the holding company talks about the preconditions of global changes, which today can affect everyone: from workers and small entrepreneurs to the largest banks and states:
the size and softness of the provided financial cushion no longer matters: you need to either go bankrupt as soon as possible or radically reinvent your business — and yet yesterday;
the crisis will have the most expected consequences of systemic changes and the clearing of illiquid assets: inefficient enterprises, uncompetitive business models, insolvent borrowers and unclaimed professions;
a drastic fall and change in the structure of demand will inevitably lead to the bankruptcy of entire industries and the disappearance of companies as pillars of these industries;
the economy will face a significant restructuring of demand in the long run, where Ukraine will have to adapt quickly and efficiently to the new consumption system.
Read more about why it is necessary to adapt to new realities as quickly and successfully as possible and what innovative solutions and unprecedented steps should be taken in the shortest possible time in the column for NV by CEO of UFuture Nicholas Tymoschuk.