The road to success: 5 primary skills from the managing partner of UNIT.City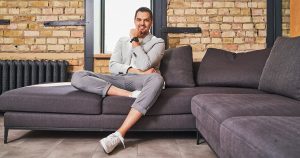 If you consider the world as a game, you need to follow all the rules and have the necessary facilities — the so-called soft and hard skills that will help you become a winner. Managing Partner of UNIT.City Costiantine Yevtushenko told MC.Today readers about the five main features of a successful person.
Teamwork
Meet, negotiate, listen and trust each other. Otherwise, you will have to fight, micromanage, be exhausted and unmotivated.
Curiosity
Decide for yourself how fast to grow, but never stop there. You'll lose if you don't learn something new in at least a week.
Creativity
Want to be competitive in the market of the future — immediately increase your creativity. Don't be afraid to express ideas. In this case, your courage is a catalyst for the team.
Systematic
Developed ability to analyze, plan, and implement strategy through team efforts increases the business's sustainability and manageability.
Discipline
This quality helps to become a reliable partner and find the partner with relevant status and level of satisfaction with work for you.
Read more about the key characteristics of a successful player and tips on developing them via the link.