"The future has already come": top managers of UFuture spoke at the U Tomorrow Summit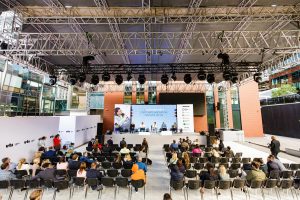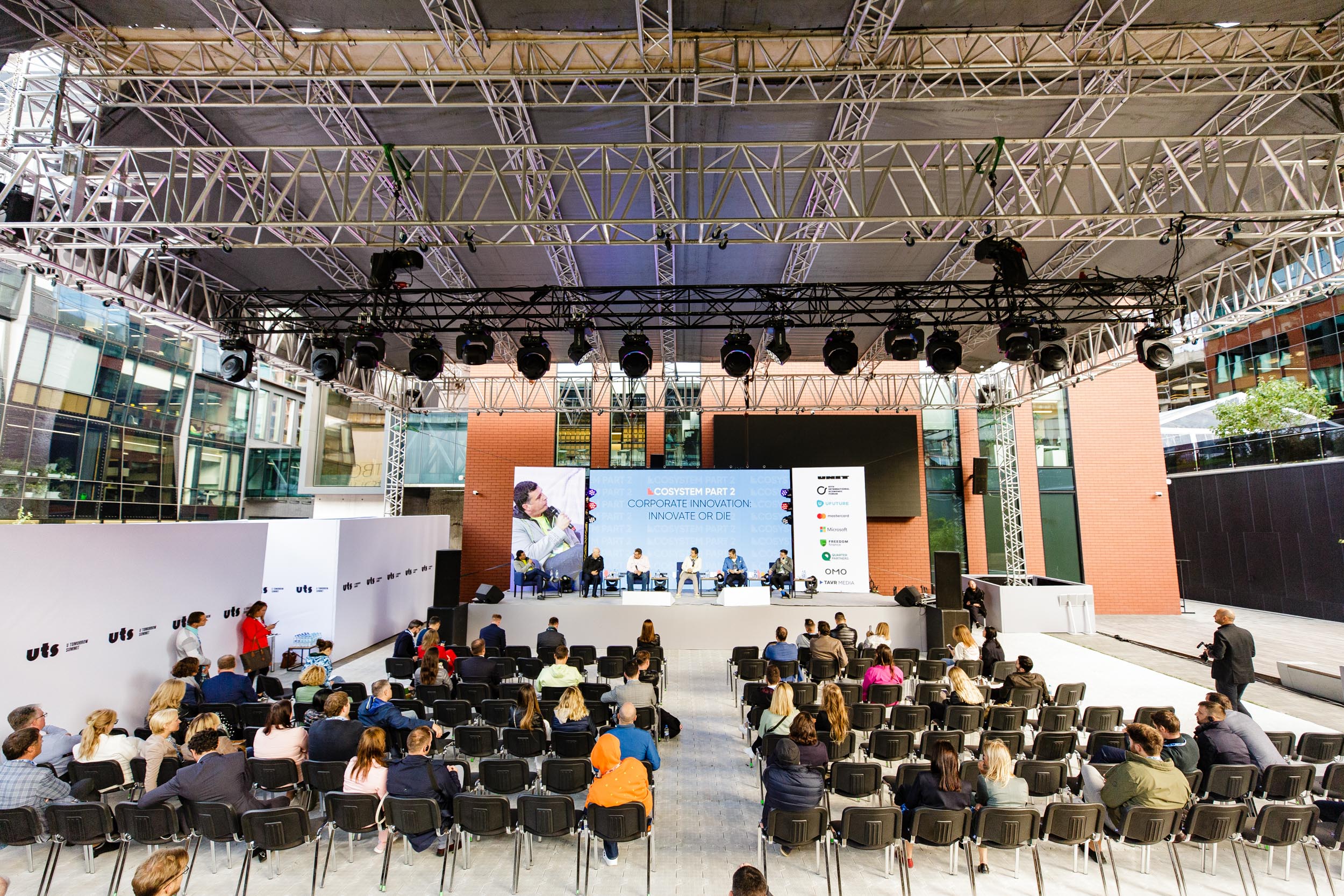 The second day of the biggest technological event of the year — U Tomorrow Summit — took place on September 4 in the UNIT.City innovation park. More than 1,000 participants attended the event, and more than 120 speakers spoke at 25 thematic panels. The event is organized by the Kyiv International Economic Forum and the UNIT.City team. The strategic partner is the holding company UFuture.
On the second day of the summit, speakers spoke about investment, the impact of the pandemic on startup ecosystems, global climate change and economies, venture capitalism beyond Silicon Valley, and the personalization of communications. CEO of UNIT.City Dominique Piotet, moderating the panel "Global Trends: From Global Warming to a Global Pandemic. Will technology save us?" admitted:
"I came to work in the technical industry more than 25 years ago. I believed that technology would make the world a better place. But today I'm not sure. Should technology be trusted to change the world, or will it help all 10 billion people in the world? These questions still need to be answered."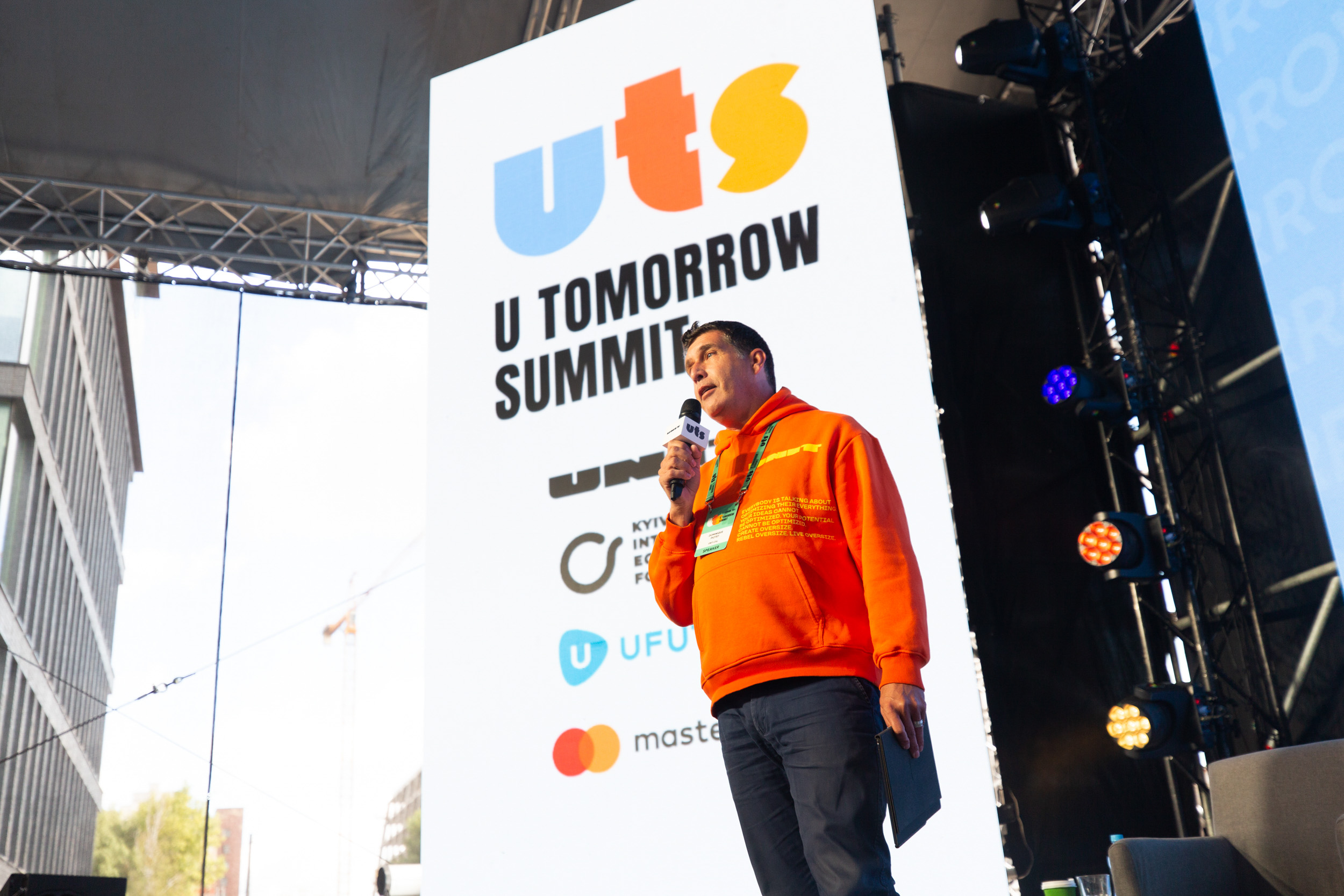 In today's world, the brand legend is becoming more important than a company's competitive advantage, and personal brands of leaders are becoming drivers of success for everyone — from small startups to international giants and new industries.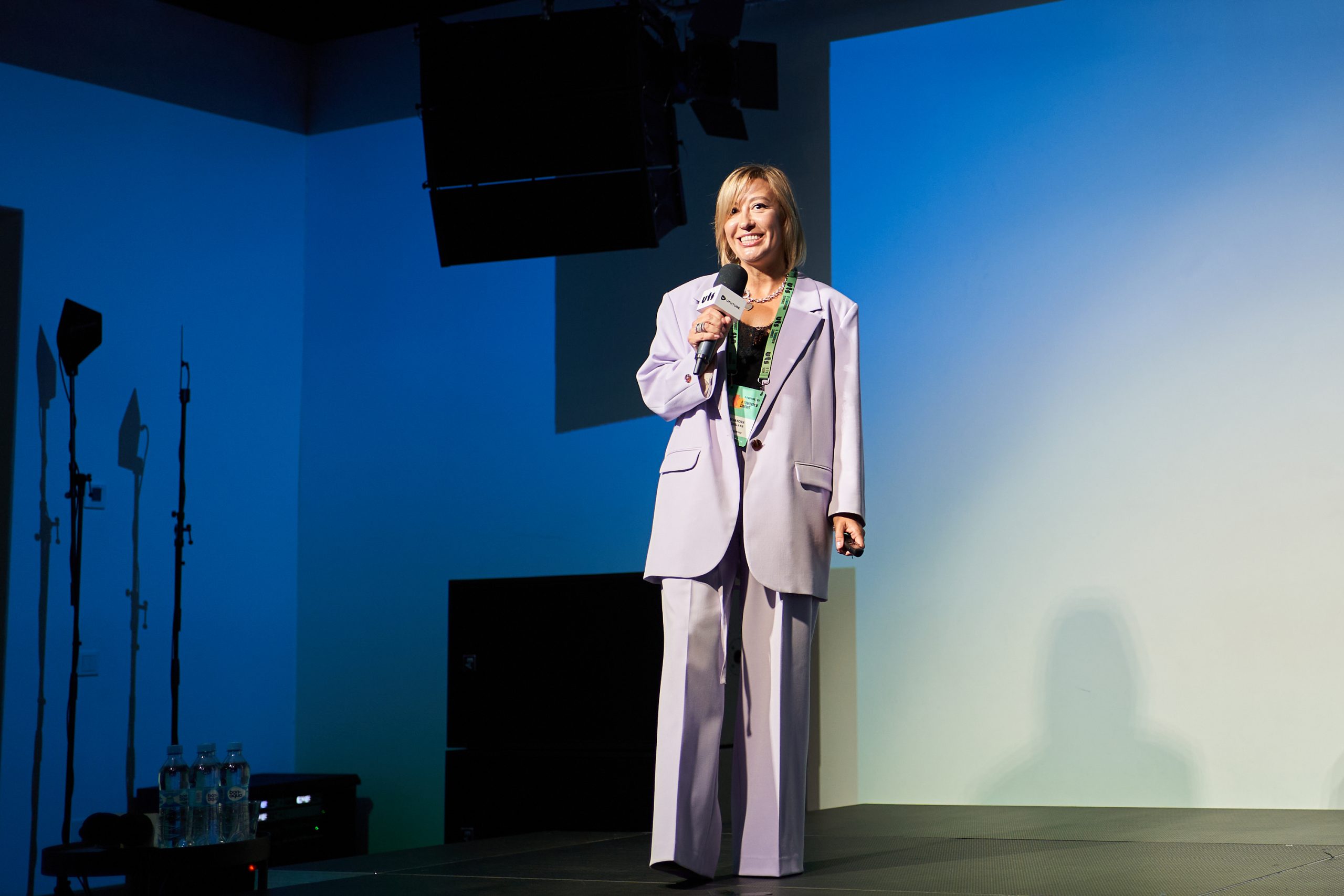 Oleksandra Pogorila, Head of Communications UFuture and Managing Partner of UAgency, moderating the Communications Trends & Cases panel, named key trends in today's global communications:
against the background of the pandemic, people's trust in the government is declining, while trust and expectations from businesses have increased;
today it is fundamentally important who manages the brand: large companies often invest in personal communications of their CEOs, rather than corporate;
the social mission of the brand becomes more important than the business one — brands have to work for changes in the world;
omnichannel: today it is important for a brand to be present in all communication channels, to interact in different languages ​​and with different audiences;
communications become personalized: due to the popularity of social networks, brands do not need intermediaries in the form of television or media, the audience is ready to read them directly on social networks;
HR and PR combine: when choosing a company for talented employees, not only the fee is important, but also how the brand positions itself;
people are ready to take part in brand surveys, ready to become part of the community — communities are growing all over the world, and in Ukraine as well;
marketing nostalgia: everyone misses the times of a comfortable, safe world, so retro and vintage are becoming very popular;
video content trend;
trend on ecosystems such as UNIT.City.
Kyrylo Bondar, Partner and CFO of UNIT.City Innovation Park, held a discussion on investment.
"The future has already come. If a few years ago at any event the main sponsor was the first, today the panel on money is secondary. Today, when we hire employees, it is impossible to encourage them with just one salary — everyone needs meaning in what they do, satisfaction with their work, rewards here and now. It is impossible not to take these trends into account even for those who work with finances," said Kyrylo Bondar.
Non-profit companies have millions in capitalization, he added. The classic functions of money are changing. Tesla costs more than Toyota and Volkswagen combined, and from the point of view of classical capitalism it is impossible to explain.
"We are seeing a boom in technology and startups. And not only here in Ukraine, but also in other parts of the world. In Latin America, where I come from, this trend is particularly strong. The region is breaking all records for the number of unicorns, the estimated cost of startups, funding, and more. People used to have to go somewhere and present their projects, but now, during a pandemic, you can do it by video," said Cesar Salazar, a Mexican businessman, founder and CEO of Beyond.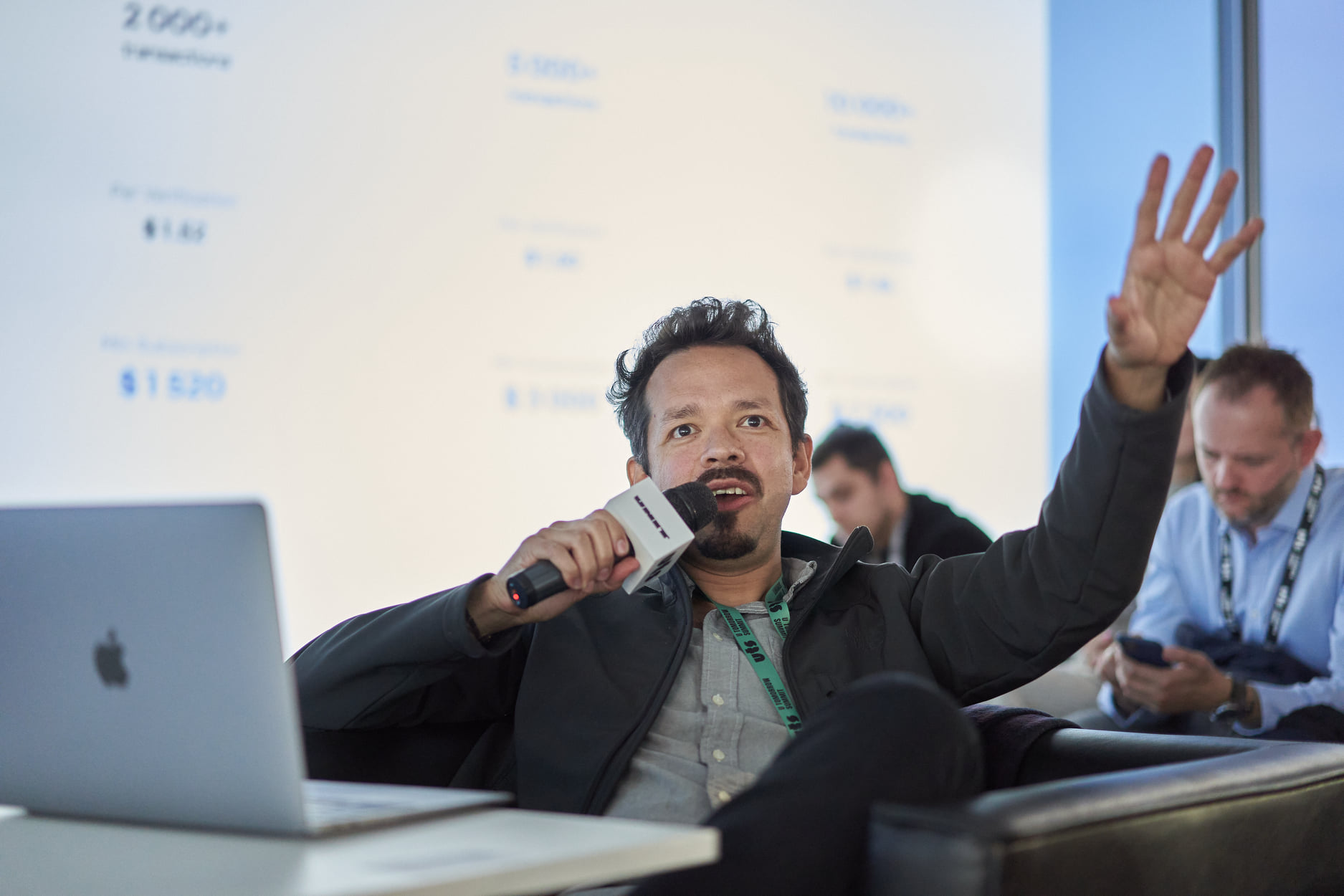 This means that venture funds will be able to see many more startups, and many more startups will receive funding, he added. Through the pandemic and lockdown, Silicon Valley investors have begun to invest directly in countries they have not yet invested in. They have a much greater appetite for companies outside of California. In his opinion, there is no better time to be the founder of a startup than today, and money has never been so affordable and cheap.
Igor Komendo, head of the NGO GoLocal, moderated a panel on fundraising, gave three key tips on how to successfully attract grants for their projects:
establish communication with donors: meet at events, promote your ideas and build your own brand;
create partnerships;
use the services of experts;
make sure your activities are clear, transparent, and white.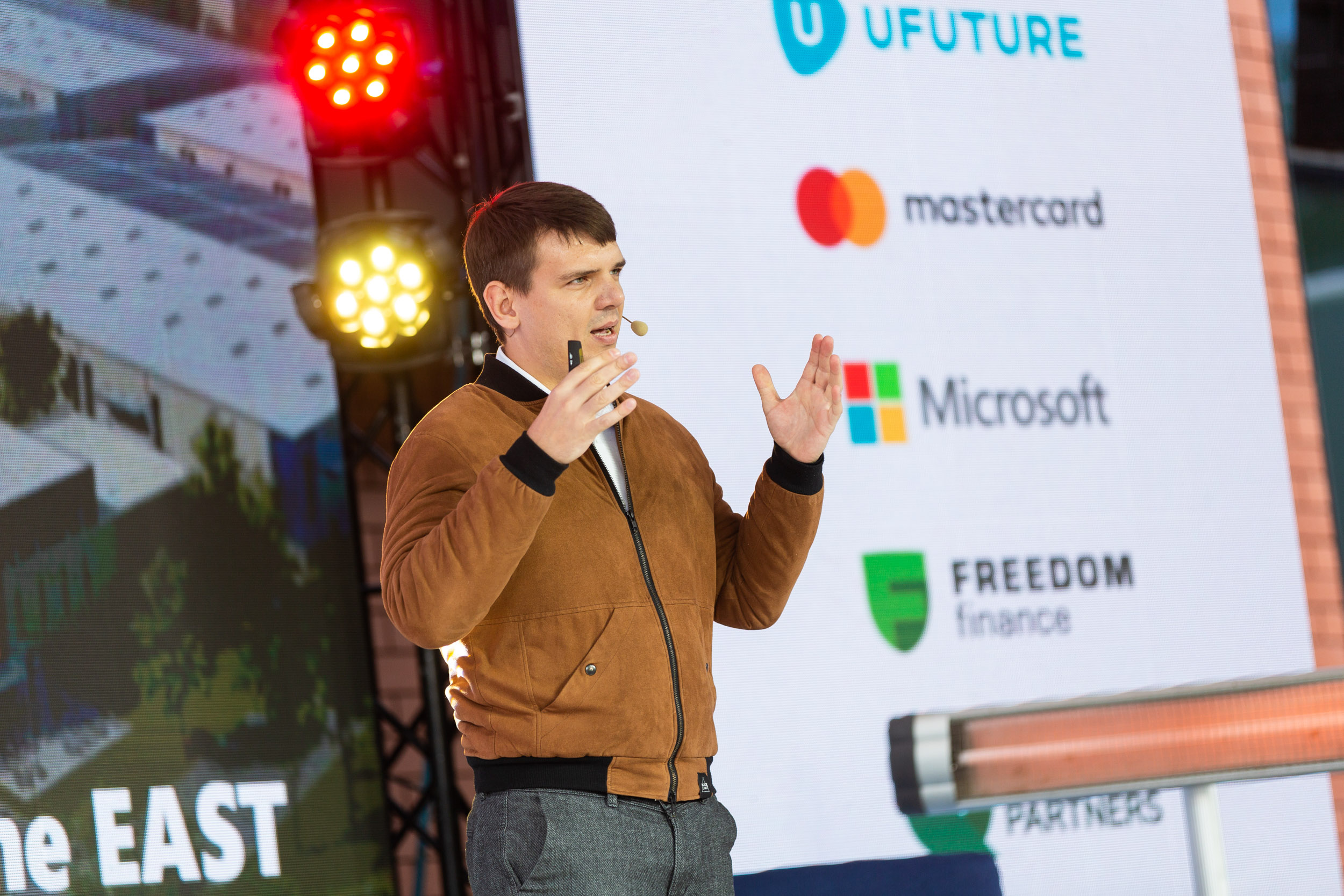 Read the report from the first day of the U Tomorrow Summit via the link.