The Economist at KIEF 2021: what leading experts think about the coronavirus and the global economic crisis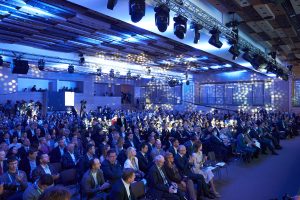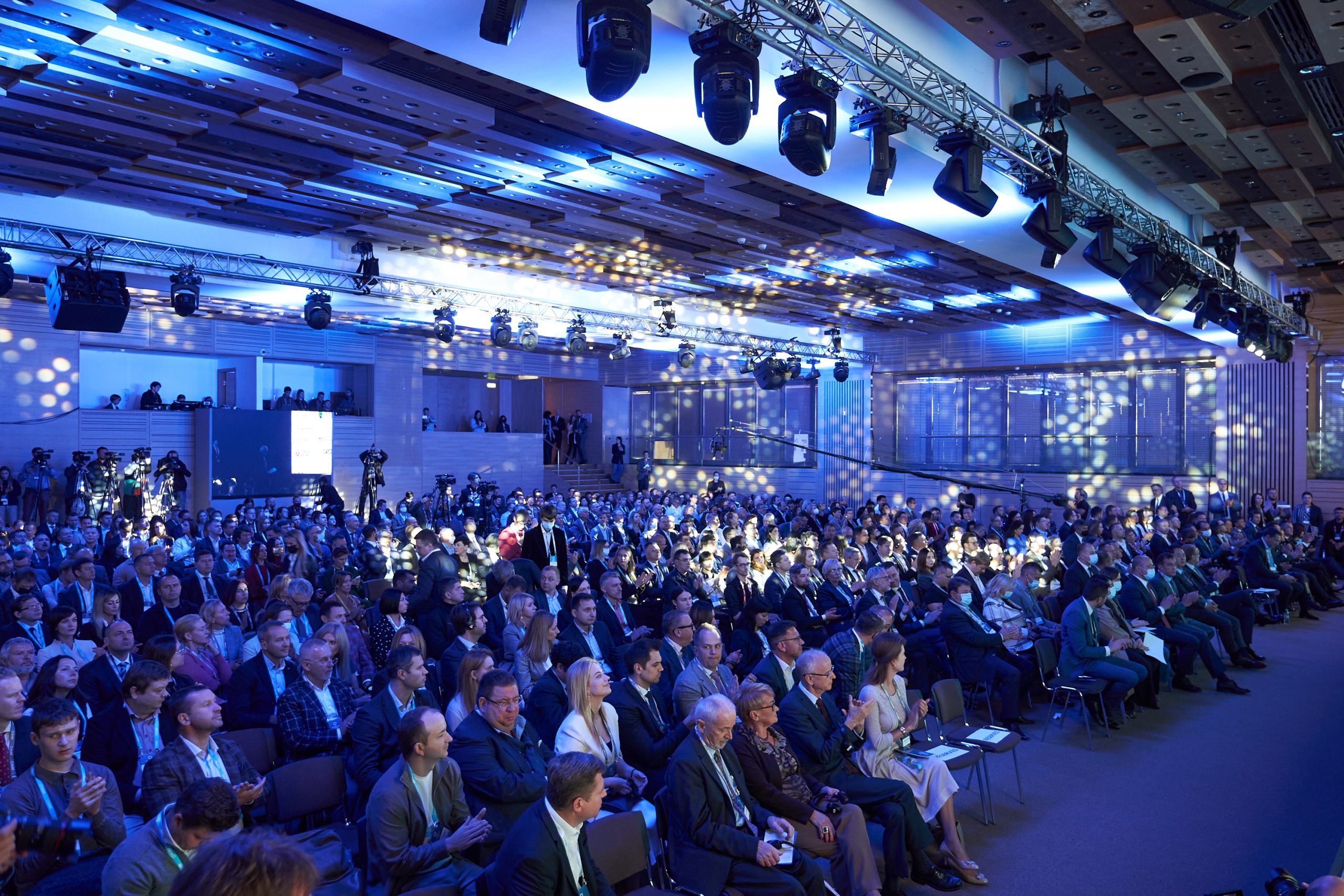 Messenger RNA, vector-based and carbon nanotubes vaccines – all these technologies have been known for about 30 years. But started to be used widely only in wake of the unprecedented threat posed by Covid-19, said the biopharma pharmaceutical company president Kostiantyn Yefymenko at the VII Kyiv International Economic Forum, during The Economist`s panel "Welcome to the Health-care Revolution". UFuture holding company has traditionally been a strategic partner of KIEF.
The certification of drugs has accelerated not for a year, not for two, but for fifteen, he stressed. Full-fledged clinical trials and the efficacy provement of coronavirus vaccines have yet to be completed.
There are two major conclusions from the coronavirus crisis:
the pandemic has accelerated not so much the development of technology in medicine as the procedures for registering new drugs;
each country must take care of itself: Covid-19 vaccines Ukraine received among the latest.
At the same time, Kostiantyn Yefymenko added, mRNA could become a breakthrough technology for the treatment of cancer. Science has already shown that at least 19% of all malignancies are caused by viruses. Pfizer is already working on the issue.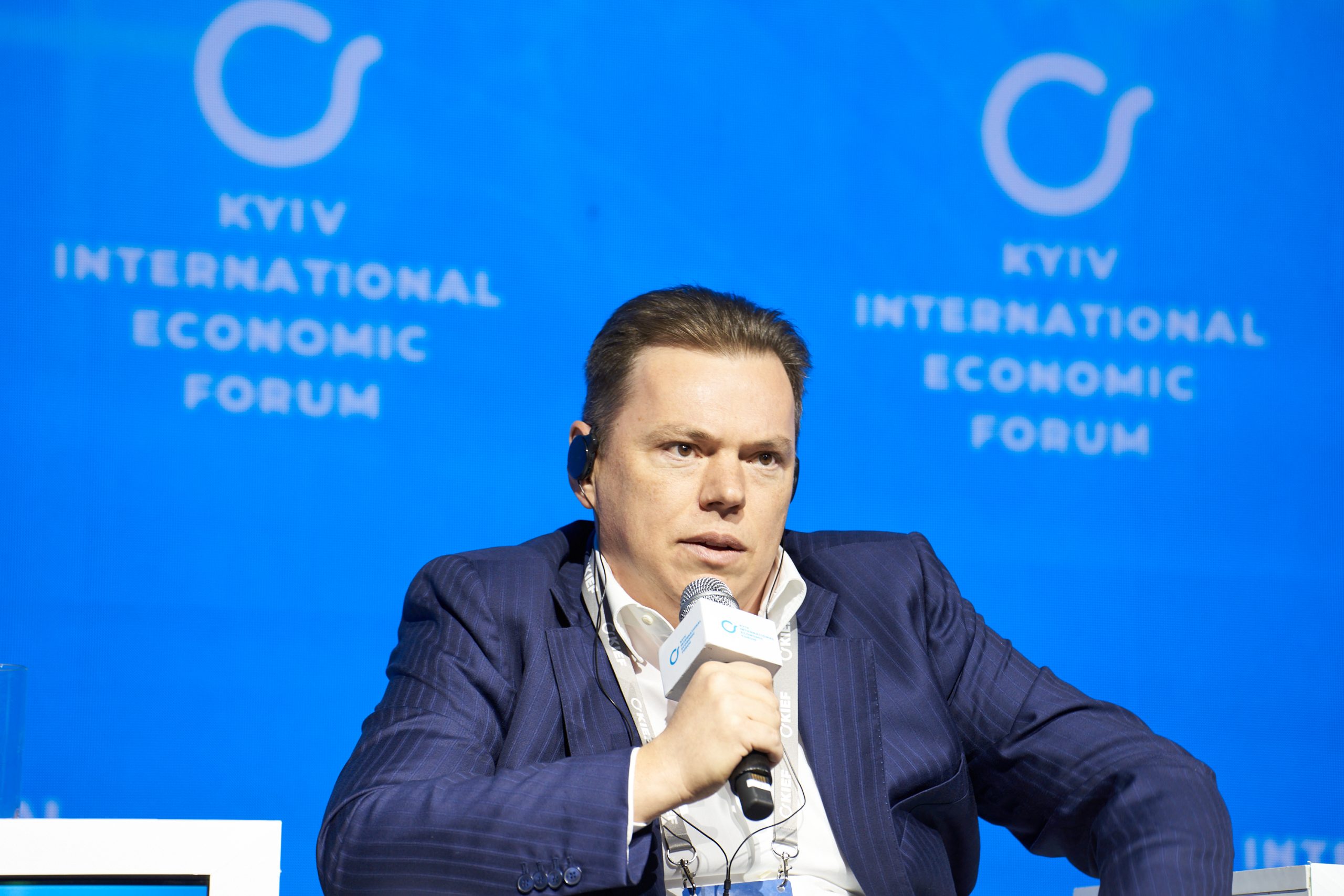 "When we planned to build a blood plasma plant and private plasma centers, European experts assured us that this was not necessary. Like, there is enough plasma in the Red Cross. We listened, we believed, but we still built a factory. In 2021, we plan to produce about 250K liters of blood plasma, covering the needs of Ukraine, and three times cheaper, as well as entering the markets of Belarus, Kazakhstan and Uzbekistan. In three years, biopharma hopes to close the need for such drugs in Turkey, Saudi Arabia and Brazil. Why? Because the world's blood plasma supply has decreased by 20%, and supplies to many countries have stopped," Yefymenko added.
So, having recently heard a call not to worry about the own vaccines production, but to take them from the market, where they are available now, Yefymenko was not surprised.
Arjan Toor, CEO of Cigna Europe, said the pandemic had forced the world to rethink the very term of health.
"Covid-19 has affected fewer people than stress, loneliness, anxiety, and the inability to do the usual things that accompany it. 70% of people say that their mental health has deteriorated during the pandemic," he said.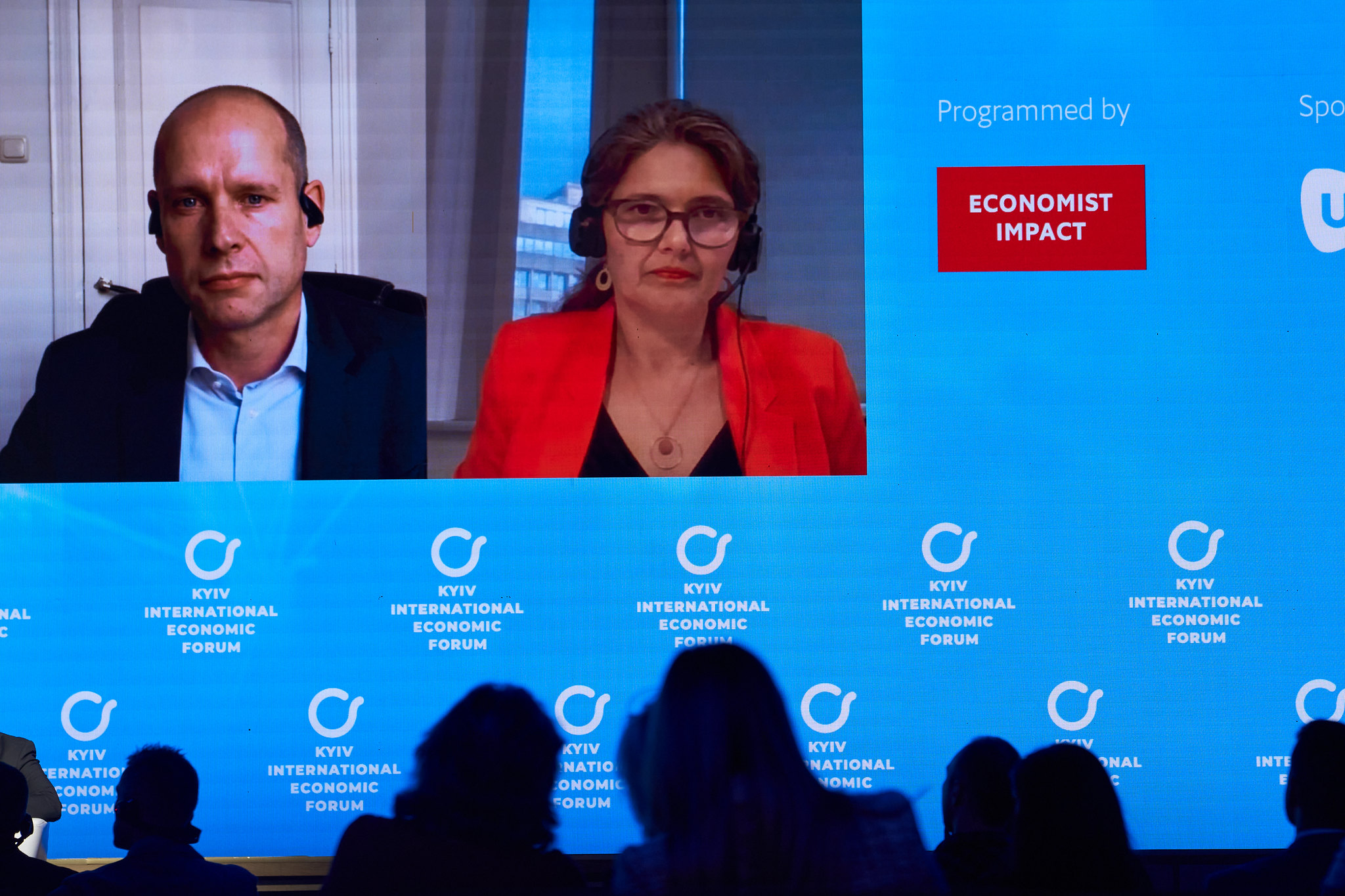 Maya Matthews, Head of the Performance of Health Systems Unit at the European Commission's Health and Food Safety Directorate-General, listed recent developments in global medicine and the health system:
rapid growth of telemedicine;
significant strengthening of the role of epidemiologists;
data usage – a trend in medicine in the near future;
weaknesses in health care, including staff shortages, have emerged in the wake of the pandemic.
However, the coronavirus crisis has affected not only medicine and the health care system – no less dramatic changes are taking place in world economies.
During the panel "Can Developing Markets Fuel Global Recovery?", experts discussed investment, successful and unsuccessful steps of governments, global inflation etc.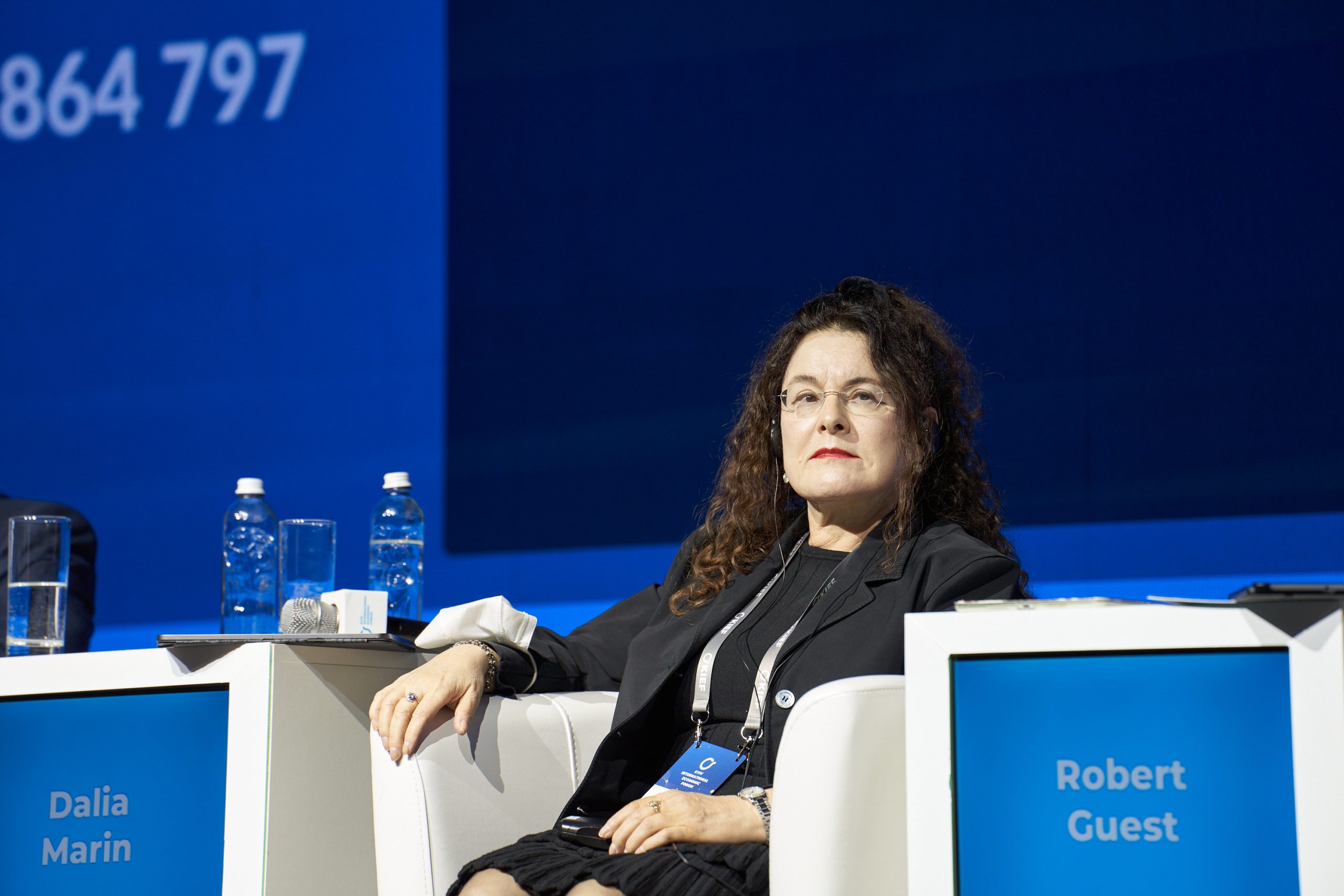 "Right after the fall of the Berlin Wall, the world began to build global supply and production chains. Many developed countries have moved their production to developing countries – Russia, China, Ukraine etc. Today, the markets are experiencing a shock, and are not sure that they will receive the same benefits from developing countries as before. In a pandemic, global chains have declined and changed. The cost of goods transporting from China to Europe has increased tenfold! It hits the growing economies hard. This is what their growth was based on," said Dalia Marin, international economics professor at the Technical University of Munich.
Nicholas Tymoshchuk, CEO of UFuture, stressed that investment in emerging markets has declined recently, while in developed markets it has increased.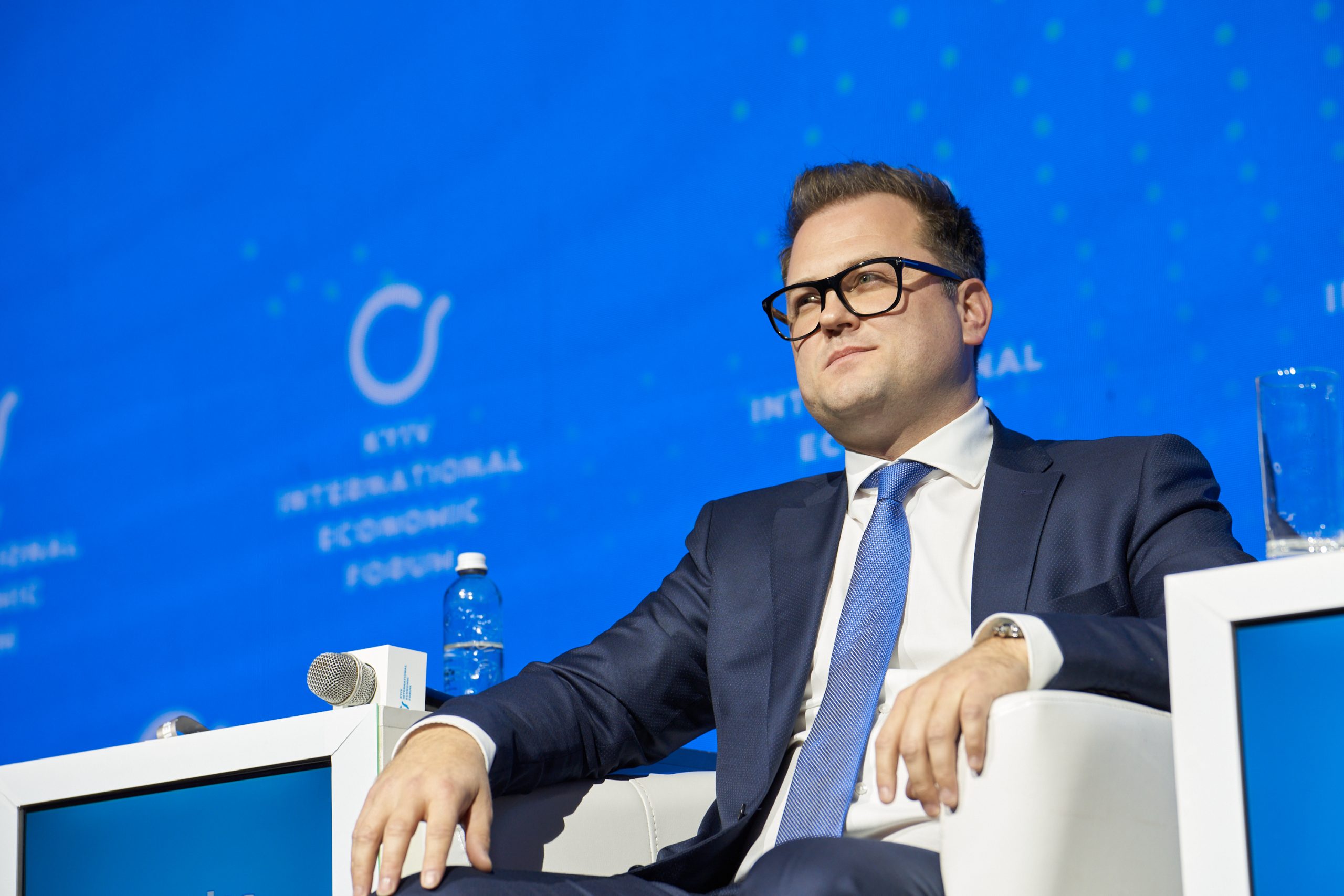 Robert Guest, panel moderator and The Economist's foreigh editor, asked ex minister of economy of Portugal (2011-2013) Alvaro Santos Pereira what developing countries need to do to start economic growth in the coming years.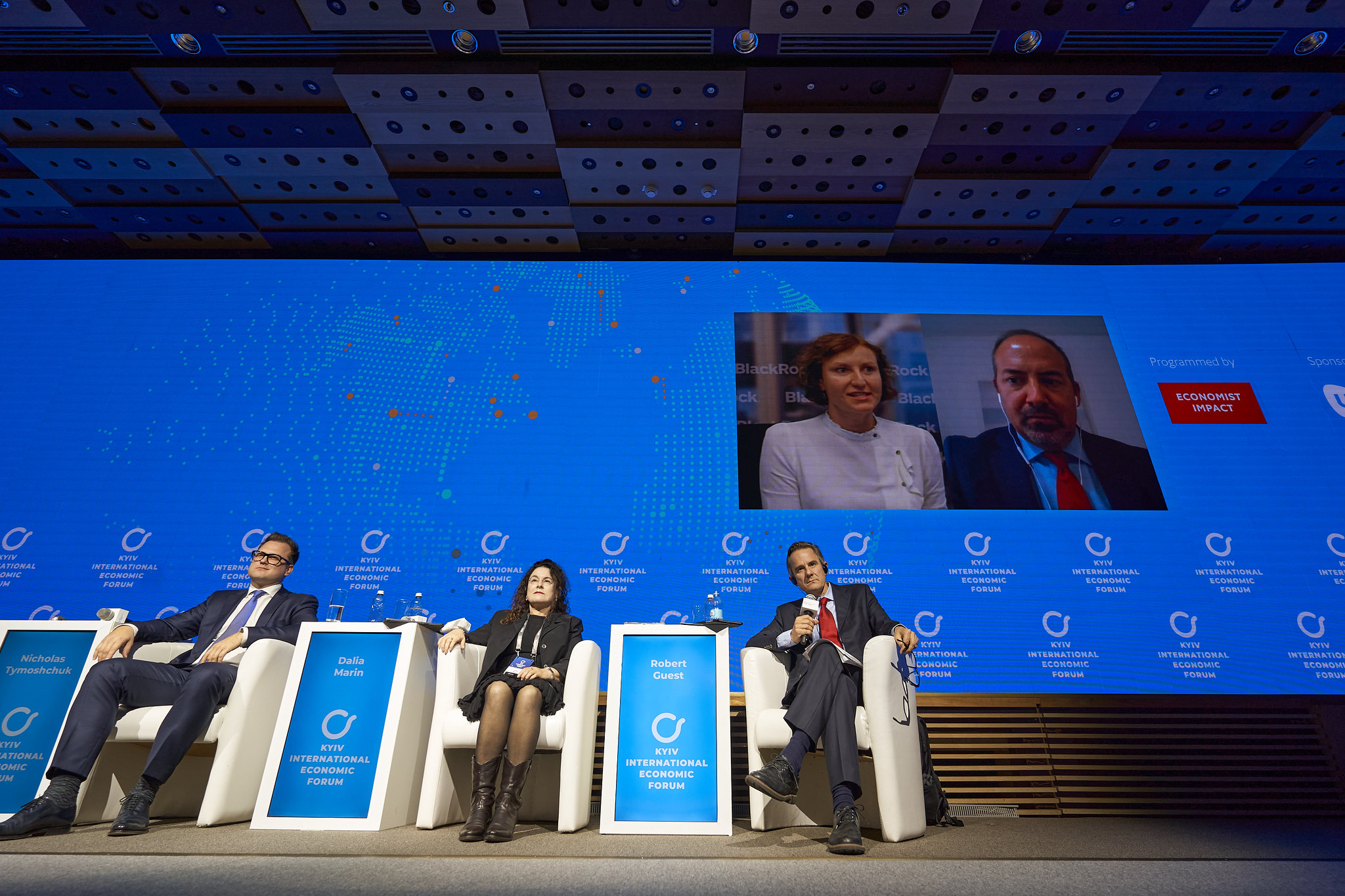 Pereira advised:
Get vaccinated: countries with high levels of vaccination recover economically much faster than others. The economies of the United States, Europe, some regions of Asia and Japan are growing.
Watch your macroeconomic stability. The world is facing very volatile times, and it is not the best time to be vulnerable.
"Our advice: vaccinate, vaccinate, vaccinate," he said.
"Today there is a good situation for countries that produce raw materials. They can restore their export capacities, solve some problems and return to normal growth," added ex minister.
Dalia Marin advised investing in technology and robots – as the developed countries do:
"Developed countries have responded to disruptions in global supply chains with investments in robotics. Robots automate workplaces. I think developing countries should do the same - invest in technology, robots and so on. Poland and the Czech Republic are already doing it. They had a problem with a large brain drain abroad, so they needed to invest in robotics. If they continue to do so, they can become wealthy countries."
There is a so-called "middle-income trap", and it often traps entire countries. Developing countries need to get rid of this syndrome, she added. The professor also advised us to think about regionalism: to export more to the neighborhood, rather than to remote regions. This is also a global trend.
Nicholas Tymoshchuk said that in this crisis developed economies have made unprecedented infusions of money into their economies, which no developing country could do. But, according to Alvaro Pereira, they will yet have to deal with that: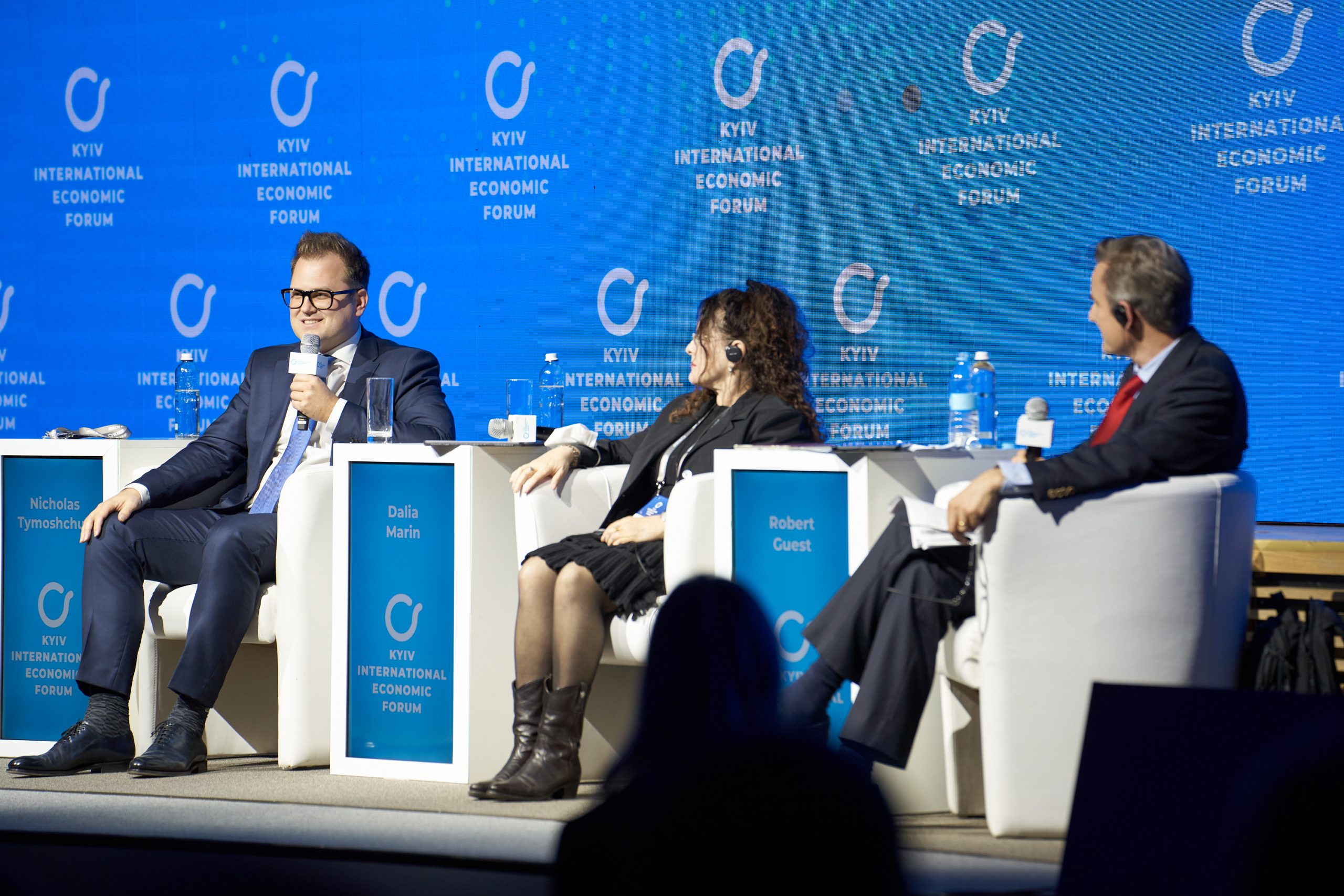 But, according to Alvaro Pereira, they will yet have to deal with that:
"The hangover from Covid-19 is yet to come. Corporate and public debts will not disappear. We were concerned about the debt problem before Covid-19, and now it is even more serious."