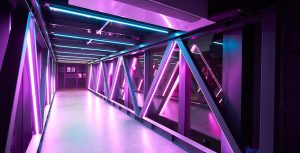 The best locations for implementing new ideas: Innovative Cities Index — 2019
Around the world, talented startups and business giants think about new ideas that could change the world. But which cities provide the best conditions for the prosperity of innovation?
Australia's international agency, 2thinknow, has published the rating of 500 innovative cities in the world. According to the rating, New York has become an oasis of innovation and taken the leading place, Tokyo has been ranked second and London — third. In general this year, the world's most innovative cities list looks like this:
New York
Tokyo
London
Los Angeles
Singapore
Paris
Chicago
Boston
San Francisco — San-Jose
Toronto
Global Innovation Cities Ranking has been issued by 2thinknow since 2007 to determine the potential for innovative ideas to be created, implemented, and broadcast in the cities.
Experts analyze GDP, material well-being and education levels, corporate income tax rate, industrial development level, number of multinational corporations headquarters in a city, presence of industrial clusters, city brand promotion strategies, government IT-policies as well as development of wireless networks and card payments.
Kyiv has been included to the rating in 2019 and got 347th place in the 12th annual list. Dominique Piotet, CEO of UNIT.City, hopes to see Ukraine's capital ranked first.
"I strongly believe that the cities and countries that are not going to be open to innovation will be in big trouble. The changes are already here, the world is global and what I see is that Europe needs to have a voice in the technological revolution that is happening right now. Because today this revolution is mainly led by the US and China in two very different directions. Europe needs to be stronger and have a voice, or we won't exist anymore. I believe that Kyiv can be this voice together with Berlin, Amsterdam, Barcelona, Paris. I see that Kyiv has huge opportunities,"Dominique Piotet said.
Also, the head of the Kyiv innovation hub shared his plans for the development as well as the achievements of the project.
"Kyiv may be proud of UNIT.City — I've never seen anything like this anywhere else. We are moving really fast. There was nothing here three years ago. And look, today we have already over 2000 people and 110 residents. We also have a significant amount of start-ups, big companies, VCs, accelerators, schools, events and so on. But to able to be one of the most innovative cities, we've got a lot to do — attract more investors, more money for VCs. We need some level of safety — political safety, business safety, we need to know that all the taxes are not going to increase by crazy amount, that it's possible to hire people and keep them interested," Dominique Piotet added.
CEO of UNIT.City has also commented on the recent introduction of Bolt's innovative scooter, the first one of its kind in Kyiv, which has been used in Paris (ranked sixth) for quite a long time.
"Of course, Kyiv has some big problems, just like any city. The first one is transport. There are our friends at UNIT.City, Bolt, and we have just started experimenting with scooters: residents of the innovative city can try them out so that this experience can be extended to the entire capital later. Everyone who goes to Paris today will say two things: scooters are amazing and they create a big mess. But they change and simplify the way people move in the city. I hope that UNIT.City will start solving the Kyiv's transport problem — and we have already made the first steps for this," Dominique Piotet said.