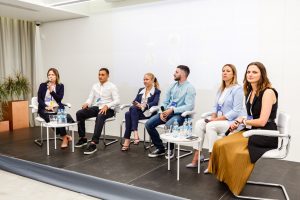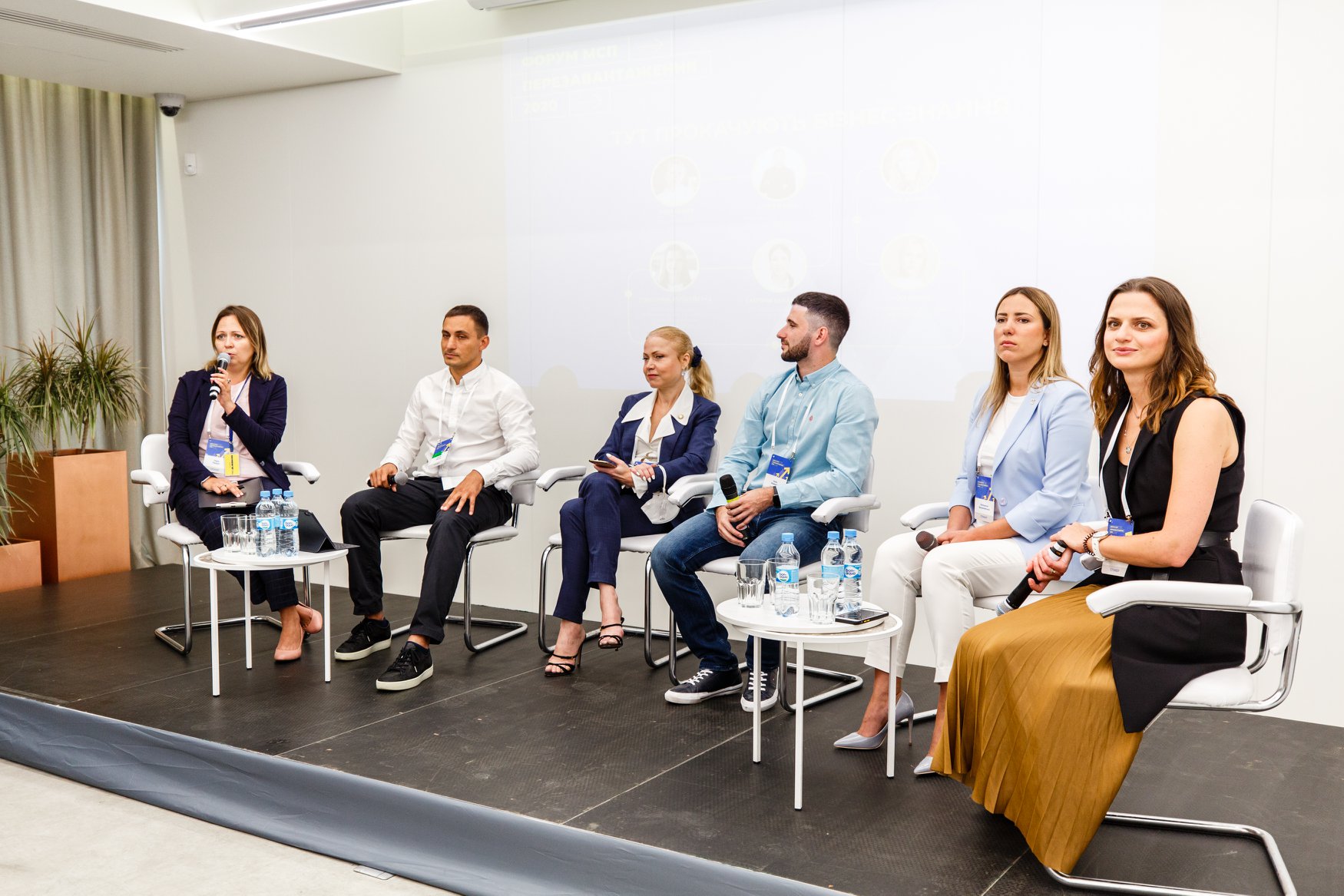 SME Forum 2020: How to conquer business knowledge and why it's needed in today's world
On September 4, 2020, the UNIT.City Innovation Park hosted the SME Forum "Reboot 2020", organized by the Kyiv International Economic Forum. In the panel "Business knowledge is pumped here", profile experts discussed the features and trends of business education in a rapidly changing world.
The speakers of the thematic discussion were:
CEO Unit School of Business Artem Makeev;
CEO Visotsky Consulting Inc. Kateryna Balanovska;
CEO LvBS Consulting and head Family Business Center UCU Lviv Business School Rocksoliana Voronovska;
Rector Academy DTEK Valeria Zabolotna;
Co-founder and Head of sales department LABA Illia Reinish.
Panel moderated president of K.Fund Lidia Pashchuk.
Artem Makeev stressed that getting into the Unit School of Business, the entrepreneur not only acquires practical knowledge but also gets exclusive access to the community and ecosystem of the innovation park UNIT.City.
"We mostly offer short-term educational programs. We have different frameworks that allow us to be flexible and creative. We are building not just a school, but a symbiosis of the ecosystem. Entrepreneur, getting into the Unit School of Business, receives not only education but entry into the ecosystem. Our main goal is for him to be able to speak the same language as investors. That's why we have a day for pitching ideas. We use the methodology of the University of Berkeley — we have signed a contract with its professor Rick Rasmussen. It helps to adapt international methodologies to the Ukrainian market," shared the CEO of the Unit School of Business.
According to Roksoliana Voronovska, business education meets the various goals set by entrepreneurs.
"I'm sure that all entrepreneurs with their needs — long-term programs are suitable for some, short-term for others. When you want to rethink the experience, to understand the processes more deeply, then you need long-term programs, it is a modular format. A long-term program provides an opportunity to work more on your experience. But obviously one thing — in today's world you need to learn constantly," said the CEO of LvBS Consulting.
Valeria Zabolotna is convinced that quality business education changes the outlook on life and helps to choose the right vector of activity.
"We fund hypotheses that test our businesses. We focus on educational formats: now online education is not just talking in Zoom. It is important for entrepreneurs to see opportunities and have a panoramic view. Long-term programs can be modular, they are able to transform the personality. Education is now lifelong and its quality is measured by whether it changes the personality," said the rector of the Academy DTEK.
Illia Reinish spoke about what kind of knowledge entrepreneurs need in the short and long term in the example of their own company.
"Our owners will never teach, only top management. We pump only hard skills, we are interested in what can be measured. Our clients are not only small and medium-sized businesses. This is a big business — some programs are held by both owners and teams. If a business owner wants to earn 3-5-10 thousand dollars a month, he does not need training. He doesn't have to follow trends, he has to put together a cool team and be a super cool CEO. He constantly needs to pump two skills: people management and financial management. If there is enough money that is available, lifelong learning is at the discretion of the entrepreneur," said the co-founder of LABA.