"Sharing has become a trend that has changed the global economic landscape," Constantine Yevtushenko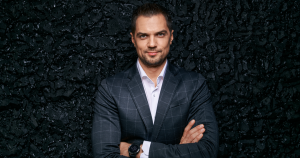 The term "sharing" has been widely used in the last decade, and sharing has become a trend that has changed the global economic landscape. Today, young, dynamic and easy-going millennials do not want to burden themselves with property and residence. The modern generation is more interesting to use than to own. In his column to MC.today, managing partner of UNIT.City Constantine Yevtushenko explains how the sharing economy creates new challenges for the world of overconsumption on the example of an innovation park.
No need to buy cars, apartments, yachts, private jets, offices and more if you can use them without incurring maintenance and repair costs. It's easier to rent what you like and change as many times as you want.
When the UNIT.City innovation park was at the idea stage, my team and I immediately decided that it would be a place without cars. That is why we focus on micromobility: around UNIT.City it is planned to create intercepting hubs for cars, and now we already have a car-sharing service U.Go, which works to increase mobility.
During a subway pandemic — not the safest place, not everyone can afford a car, and taxi drivers can have an unpleasant experience at all times. Our residents can at any time get into a nimble electric car, solve any problem and return to work without thinking about parking, service stations or masks.
When everything you need for life is combined in one place — it not only saves time but also reduces stress, because you are free from the constant worry that something is not in time or somewhere late.
Read more about the benefits of sharing and UNIT.City innovation in this area via the link.