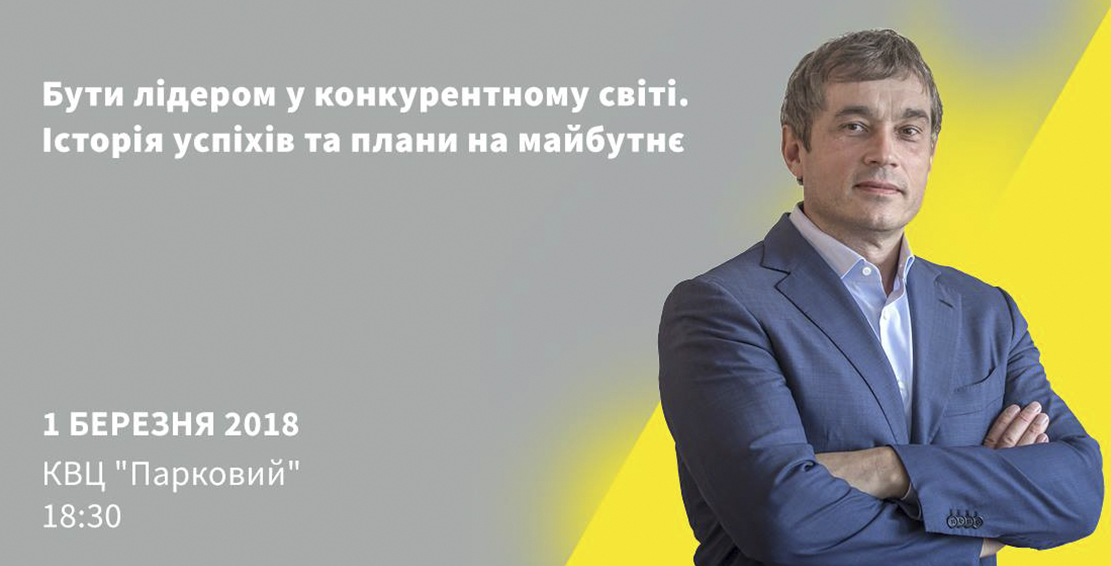 Public Talk with Vasyl Khmelnytsky
Kyiv International Economic Forum continues a series of events with the participation of prominent experts and successful businessmen who can inspire with their own example and are ready to share experience.
How to become business Olympians and remain on the pedestal for many years?
Competitors or partners – who can motivate best and how?
To relocate a business to a more stable country, or use crisis opportunities to launch new projects?
Can dreams generate financial gain?
If you are interested what Vasyl Khmelnytsky, an entrepreneur, the founder of the investment group UFuture and K.Fund, is thinking about these matters – we are waiting for you at the Parkovy Exhibition Center on March 1.
Registration and welcome coffee are scheduled for 18:30.
The event is to start at 19:00.