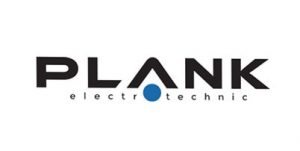 Plank is an innovative production cluster that allows efficient cooperation and development of enterprises from various industries that use high-tech polymers and composites in production.
The enterprises forming this cluster will become the first production facility located in the Bila Tserkva industrial park. They will produce electrical, construction and machine-building commodities made of advanced materials. Now Ukraine lacks domestically produced goods with the use of engineering polymers and composites, especially advanced ones.
The cluster will start work in June 2018 with the launch of the Plank Electrotechnic plant – the first Ukrainian manufacturer of modern electrotechnic systems. Ukrainian electrical fixtures and other electrotechnic products will boast excellent European quality and competitive value. On the average, the plant is to produce 4.6 million units per year.
At the second stage, production will be launched at the cluster that will employ the method of extrusion of reinforced pipes for water supply and heating systems, installation boxes and skirtings of various sizes. Also, pultrusion technology will be used to produce composite fittings, profiles and mesh made of fiberglass. All cluster plants will operate under a single quality control and design system, with one supplier of materials as well as raw materials. Separately, it is planned to develop the logistics capacities of the cluster – a specialized warehouse for the storage of plastic and composite primary granules will be built.
The cluster is ready to cooperate with Ukrainian enterprises and international companies operating in the segment of production of plastic masses, polymers and composites. Cooperation can include both the lease of production capacities in the industrial park area and joint investment in the development of similar projects in Ukraine.