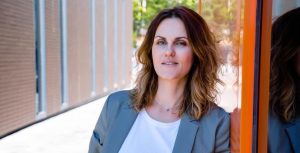 Olena Dobrorodneva: "During physical isolation, its necessary to strengthen social belonging and involvement"
The main questions that managers need to ask themselves are in crisis — will the company be able to completely rebuild and work in a new format, how will the company's society and business model look like in the future? Director of Organizational Development of UFuture Olena Dobrorodneva advises entrepreneurs to think carefully about cost optimization and see, in all decisions, the horizons of future strategies:
cost savings should be organized so as not to lose those employees who can set up business processes and think strategically;
support of the company by employees far more important than their support for the organization;
we need to give managers more leeway to find new solutions and constantly test small initiatives;
its important to communicate with the team regularly — this will help keep your tone and maintain your team loyalty.
According to Olena Dobrorodneva, companies that can unlock the potential of employees and preserve the integrity of teams have a chance to survive the crisis and become stronger.
Why today's crisis is a true test of partnership, and the "big" depends on the attitude and actions of the "small", read in the column by Olena Dobrorodneva for Delo.ua.