"Nobody in the team will understand me if I make the wrong decisions for the country in which I live," — Kostiantyn Yefymenko, President of Biopharma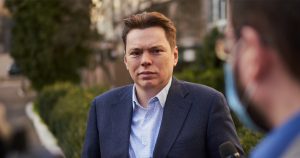 President of Biopharma immunobiological pharmaceutical company Kostiantyn Yefymenko, in his interview to the Interfax-Ukraine agency, shared the year's results, plans for the future, and the reason for the reduction in the export activity of the enterprise.
We ended this year with a doubled increase in turnover, although Biopharma was practically non-operational in April, May and June 2020. Hospitals were closed last spring for planned operations, so we almost didn't work for the healthcare system during this period. We wasted three months, but still nearly doubled our sales, both in physical and monetary terms.
Exports in 2020 decreased by 2.5 times. We almost wholly stopped supplying products to India because our task is to meet the needs of Ukraine in the first place. Usually, our export was equal to 65%, but more than half of our sales were made in Ukraine last year. I won't be surprised if next year export activity will show no more than 20% since we will reduce such activity.
It's pathetic when it comes to COVID-19, but it's not just about business. As a Ukrainian company, we have a plant on the country's territory, plasma centres, and most importantly — the people who work for them and their families. Every day dozens of people call us who are looking for help for their sick relatives and friends. Therefore, no one in our team will understand me if I make the wrong decisions for the country in which I live. And although our prices are relatively high, they are still half the price of any foreign competitor. We strive to maintain this trend.
Find out more about the Biopharma President's views on the pharmaceutical industry's future and the prospects for the development of personalized medicine via the link.