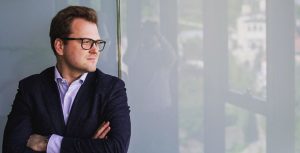 Nicholas Tymoshchuk: "Behind the boring figures of a falling economy are the real lives of people"
Any crisis is not just an axis on the chart that goes down. Behind it are the real stories of people, the lives of many of which have changed dramatically, with the rapid decline in the economy. The essence of the current global pandemic and the beginning of the economic recession in that the numbers and graphs hide everyone's losses — from a broker from Wall Street to a restaurateur in a European town, said CEO of UFuture holding company Nicholas Tymoshchuk.
The top manager gives several stories their friends businessmen, whose successful life has turned into chaos with the advent of the corona-crisis.
The first is about an architect from New York who has survived more than one economic downturn and already seemed to have found a successful business model for sustainable existence in all conditions. But now his intellectual resource is aimed at finding banal ways to survive.
The second is about a restaurateur from Brussels who was convinced that his business model was more than diversified and stable. But life has made some adjustments: now the entrepreneur is waiting in line for social assistance.
Read more information on how businessmen from around the world are experiencing a pandemic and business closure, and what the current economic situation can teach, in the column for NV by CEO of UFuture Nicholas Tymoschuk: "Quarantine Price: real stories".