"Markets for Ukrainian goods will have to gnaw with a fight," Nicholas Tymoshchuk, CEO of UFuture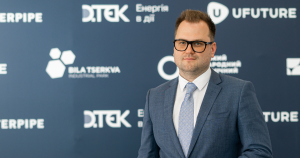 For several months in a row, the world has been discussing rising prices for most raw materials. For many items and product groups, not only prices rose, but also a significant global deficit. CEO of UFuture Nicholas Tymoshchuk in a column for NV Business tells what is really happening in global markets and why it is important for Ukraine.
Iron ore, copper, lithium, and palladium, as well as wood, grain, corn oil, and even sugar and milk — the prices of these and other raw materials and goods have skyrocketed around the world.
There are several reasons:
the world is coming out of quarantine and lockdown: China alone has shown 18.3% GDP growth in the first quarter of the year;
insufficient investment in new raw materials projects and, as a consequence, the expected deficit over the next 3-5 years;
global decarbonization and infrastructure: according to the International Renewable Energy Agency, by $2050 the world needs to spend about $110 trillion on decarbonization;
raw materials are also needed for large-scale infrastructure projects in the United States, Asia, and other regions.
What does this mean for Ukraine?
Ukraine is an export-oriented, raw materials economy. In the short term, domestic exporters will seize the opportunity and maximize foreign exchange earnings. Some may invest these funds in modernizing their businesses and developing new projects. But, I'm sure, it will be about raw material plants and projects.
"Ukraine has a strong agricultural sector, but in two years I have not heard of a single new project in deep processing or production of finished goods," said Nicholas Tymoshchuk.
Our goods in the world are not waiting, all niches will have to gnaw with a fight. Almost all markets around us have been fenced off from Ukrainian goods by tariffs, quotas, and other non-tariff barriers. Some even consider us their strategic threat.
Read more about the supercycle of raw materials in global markets and the situation in the Ukrainian manufacturing sector via the link.