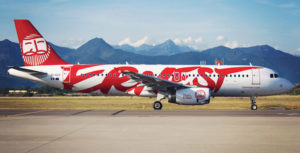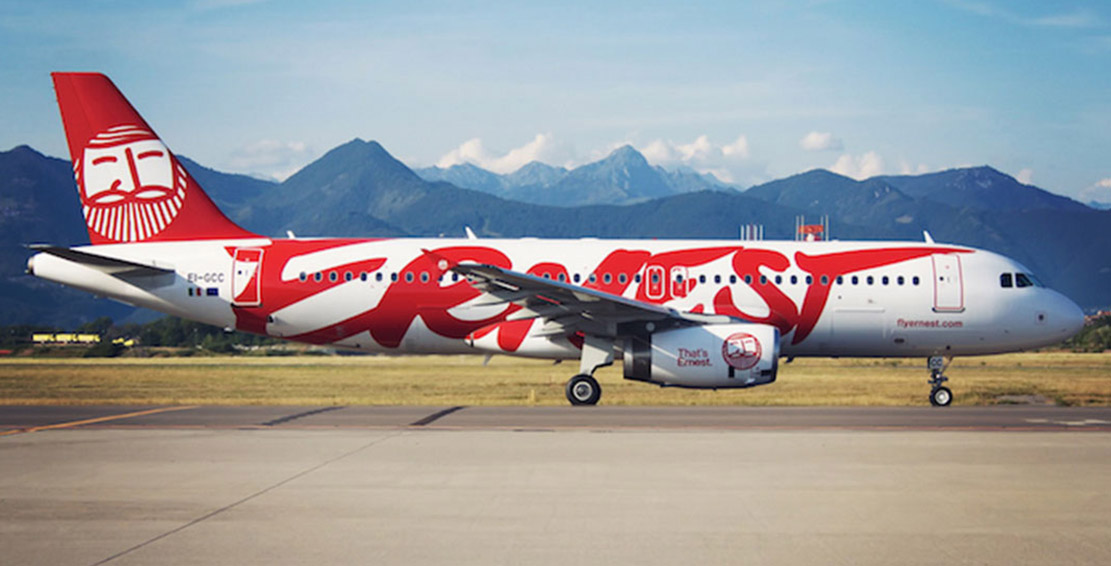 Italy – Ukraine direct flights and fair prices with Ernest Airlines
We are thrilled to announce that we will begin direct flights starting October 20th from Milan Bergamo BGY to Lviv LWO airport and will expand these routes from Italy towards Ukraine for the Winter Season. Ernest Airlines will operate Milan Bergamo – Lviv with regularly scheduled flights with two weekly frequencies – every Friday and Sunday, which will increase to three from December this year, with additional scheduling on Tuesdays. The Milan Bergamo – Lviv route is the stepping stone for the launch of the Italian-Ukrainian market. The Winter Season will be a crucial moment for the expansion of our airline, that will begin serving four more additional routes towards Ukraine starting from December, including the capital Kiev:
Napoli – Lviv from December, every Friday and Sunday.
Venice – Lviv from December, every Tuesday, Friday and Sunday
Milan Bergamo – Kiev from December, every Monday, Wednesday and Saturday.
Naples – Kiev from December, every Monday, Wednesday and Saturday
David Girhammar, Ernest Airlines CEO, commented "The feeling of our company is fresh, our staff is very welcoming, and the client's satisfaction is one of our top priorities". He continues "even our website – flyernest.com, which is highly user-friendly, makes buying a ticket very straightforward and fast. When you step onto one of our flights, we want you to feel like you are stepping into an "Ernest Environment", and where better to continue this journey than in Ukraine?"
Ernest Airlines is entering the Italian-Ukrainian market to offer scheduled service on underserved and unserved routes" explains Mr. El Tannir, Business Development Director. He adds, "our company has chosen a niche market – and focuses on ethnic travelers. In fact, we started with the Italian-Albanian market, connecting ten Italian routes with the Albanian capital Tirana, and it continues to be a great success. Ukraine is just one of the new markets that Ernest Airlines is opening and more European routes served from Italy will be announced in the months to come".
Ernest Airlines believes that the new air service between Italy and Ukraine, will benefit both the Italian and Ukrainian community and will enhance the development of tourism and business relations between the two countries.
So, what about Ernest?
Ernest, is a name very close to us, and it's a reminder of the very concept of honesty. "With us, you won't find hidden costs or complex rules to follow. With us, there are only good surprises, because the time you spend searching and comparing complicated offers, should be used to make the best of your day just as you'd like". Ernest strives to be close to the passenger to better meet his needs and above all be a trustworthy travel companion.
That's Ernest. Thank you.
Facts:
Founded in 2015, Ernest Airlines is founded by a group of Swedish and Italian
investors. Ernest received its European Air Operator's Certificate on 11 April 2017 and has started operating scheduled flights out of Italy from June, the 1st, 2017, with its Airbus A319. The airline took delivery of an A320 this August, and two additional Airbus A320's are expected to enter in service between December 2017 and April 2018.
Ticket starting price: 49€ including taxes
Ernest Airlines offer the passengers the possibility of buying up to three pieces of
luggage: 15, 20 or 25 kg each, starting from 8€ per bag.
Tickets can be purchased online on the airline's website flyernest.com and
Travel agencies and
Main Online Travel Agencies and
GDS (under the H1 code) and
Customer care number: +39 02 8973066; 06:00-22:00 / Mon-Sun