How art helps to develop IT and startups: a case of UNIT.City, — Constantine Yevtushenko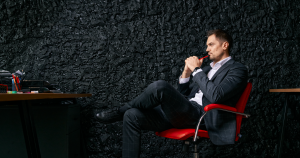 Despite common stereotypes, social activity is very important for startups and IT professionals. It's hard to inspire someone if you don't know where to get inspiration from. Constantine Yevtushenko, managing partner of UNIT.City, the largest innovation park in Eastern Europe developed by the UFuture holding company, told in a column for Interfax-Ukraine that he seriously influences the results of the team's work.
Major shifts, such as the transition from analog to digital broadcasting, or, if we go back in time, the birth of Impressionism, Andy Warhol's famous silkscreen printing, would not have been possible if creatively evolving technology and science had not pushed for original production and expansion.
"Creatives, like scientists, study materials, people, culture, history, religion, and turn the acquired knowledge into new experiments. The name of Leonardo da Vinci is one of the earliest examples when scientific research is connected with artistic masterpieces," Сonstantine Yevtushenko said.
We decided to weave art into the "monotonous" life of an avid IT guy. This year UNIT.City hosted a theatrical week: the seven best Ukrainian theaters, provocative and traditional, with their performances called on the audience to immerse themselves, deal with emotions, feel life, find a place in it, build harmonious relationships with the environment and the environment.
There were really a lot of emotions, people were crying, laughing, thinking. And this directly affects the feelings with which they later approach the work.
The creative class strives to be not only profitable and popular but also socially responsible. Good deeds inspire confidence in society and also inspire even greater achievements. You can always start small. For example, to help homeless animals, which we did as a team of UNIT.City residents.
"Of course, you can't assess how it affects the work of IT startups in one artistic day or week. But if you do small things gradually and constantly, people will form a new cultural habit over time. And the number of theatergoers will increase. And the theater generates more and more cool ideas. It is from such small steps that we create the culture of a new Ukrainian creative class," said the managing partner of UNIT.City.
Read more about startup culture, the connection between art and IT via the link.