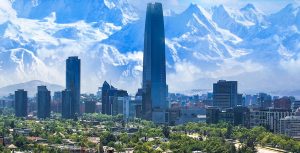 Have you heard of "Chilecon Valley"?
While other countries were pouring billions in top-down development of innovation clusters, Chile has launched a relatively inexpensive experiment, which costed only $35 million. Like most regions other than Silicon Valley the country faced lack of an entrepreneurial culture that would tolerate failure. So Chile took advantage of the flawed immigration policies in the U.S. that led to an exodus of talents.
A small business can incorporate in Santiago in just 24 hours. Chile has been known for its aversion to bureaucracy since 1970s. Back than an attempt was made to rationalize and democratize the planning of the Chilean economy through a nationwide network of telex machines. What had become known as the Project Cybersyn, alas, was cut short by Pinochet's coup. But about four decades later the country grabbed the world's attention with another know-how dubbed by The Economist as "Chilecon Valley."
In 2010, it kick-started a program called Start-up Chile inviting foreign entrepreneurs to come to Santiago for six months and offering them $40,000, free office space, free wi-fi, mentoring, and contacts. All the Chileans asked in return was that the foreigners interact with local entrepreneurs and consider making the "pais del poetas" their permanent home. Out of more than 12,000 applications from 112 countries 810 start-ups made it into the program. Several of them have already had successful exits. 132 companies chose to stay here. Why not? Today Chile leads Latin American nations in rankings of competitiveness, income per capita, and economic freedom. It also has the driest desert on the planet, a place from where you are only glad to come back to Santiago and get to work.