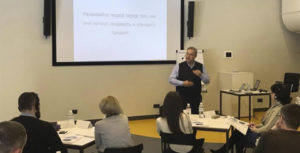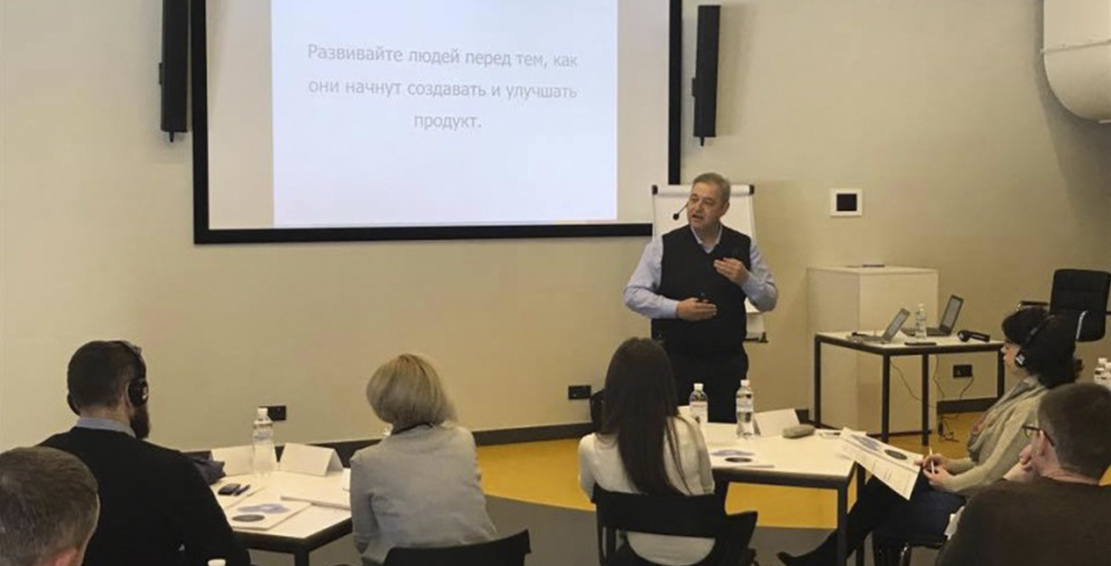 The first training of the "Lean Practitioner Program" have been successfully completed in Kyiv
The first training of the "Lean Practitioner Program" have been successfully completed in Kyiv.
The main purpose of Lean Global Network's unique Lean Practitioner Program is to provide top managers and middle managers of Ukrainian companies manufacturing and service sectors with a comprehensive understanding of Lean-methodology and their effective tools for improving the value creation processes.
During the first training, students learned about the basics of Lean-Thinking and Lean-Management, and also the principles of Hoshin Kanri's deployment strategy.
According to Cevdet Özdoğan, Vice President of Lean Institute Turkey and Lean Practitioner Program coach, the production management is changing today at an extraordinary rate, so it is crucially important for managers to know the time-tested principles of business optimization: "That days when a big fish eaten a little fish have passed – the time when fast fish goes ahead of the slow fish has become. So the task of a good manager is to get ahead of time and be able to do it also economically."
According to him, to believe and assert that you have no problems in business – this is exactly the biggest problem. That is why the Japanese methodology of management – lean management teaches to identify the problem and gives several options at once to solve it.
"For the development of the lean management system, it is necessary to systematically apply the cycle of continuous improvement of PDCA with respect to the goals and output of the company, in relation to the people who work in this company, as well as in relation to the company's customers. People are extremely valuable resource in any business, and you always have to give them second chance. If a person stands in front of a deaf wall, and does not see a problem solution, it is necessary to take him by hand and show him step by step way to a solution. If that person himself goes on these steps – great! Then just give him freedom" convinced expert lean, Cevdet Özdoğan
The Lean Practitioner Program consists of 7 two-day trainings, which include conducting trainings, seminars and practical tasks. The next training "Problem Solving, A3 Training and Management, Continuous Improvement (Kaizen)" will take place on April 13-14.
Upon completion of the Program, students will acquire all the necessary knowledge and skills in using the Lean Approaches to independently lean-transform their companies, as well as receive appropriate certificates.
The program is supported by the Vasyl Khmelnytsky K.FUND.