POPULAR UKRAINIAN BLOGGER ANDRIY BIEDNIAKOV VISITED UNIT.CITY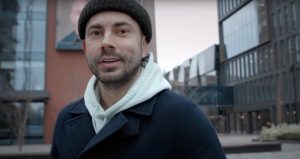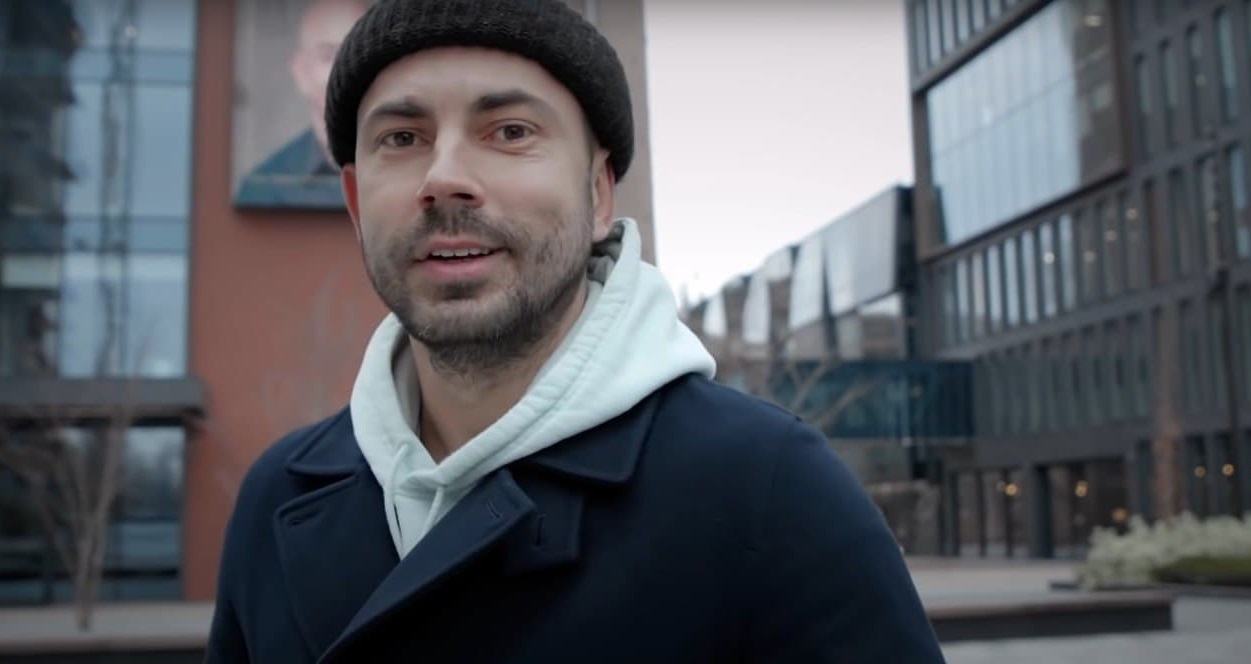 UNIT.City, an innovation park developed by the UFuture holding company, is one of the largest technology centers in Eastern Europe. There are about 110 companies here, including Microsoft, Bolt, Forbes, USAID and others. UNIT.City is a prototype of the city of the future, an ecosystem that promotes innovative entrepreneurship and R&D. As well as the creation of successful companies in the global market. Well-known Ukrainian TV host and blogger Andriy Biedniakov recently visited the park and one of the latest issues of his YouTube channel is about this.
The number of IT specialists in Ukraine has reached more than 200,000. The volume of IT exports in 2020 amounted to $5 billion, which is the largest category of service exports from Ukraine. Dominique Piote, CEO of the UNIT.City innovation park, is convinced that Ukrainian technology companies are just as good as foreign ones:
"Look at Gitlab, a company founded by guys from Kharkiv. Its estimated value today is $11 billion. Another great example is the security systems Ajax Systems, which are among the best in the world. Or Reface – the company that was able to raise funds from one of Silicon Valley's best investors, Andreessen Horowitz. And they didn't even have to go to the Valley, it was all done online, via Zoom, during the pandemic. Why? Because Reface has been at the top of the Apple Store for months, with millions of app downloads. All of these are cool, successful, one of the best companies in the world."
"Silicon Valley creates monopolies such as Facebook, Google and others. To achieve this, they are destroying thousands of small companies. That is, to create one Google, you need to destroy 12 thousand small companies. Of course, the owners of these companies get good money, the work – it is not bad. But I do not believe in monopoly. I believe in competition, in the free market. What we really want to do at UNIT.City is create a large class of entrepreneurs. To have not one, but 20 Zuckerbergs. At the same time, we love the culture of Silicon Valley, we love their spirit of entrepreneurship, collaboration. This is the type of worldview we want to have at UNIT.City," said Dominique Piote.
During a visit to UNIT.City Andriy Biedniakov got acquainted with startups that work and grow at the park: he analyzed the content of his YouTube channel with the startup Wantent, visited the virtual warehouse created by Sensorama Lab, got his own bust printed on a 3D printer in FabLab Fabricator, and saw how Dronex drone delivery works.
Wantent is a platform for content producers and distributors that uses artificial intelligence to determine the emotional connection between the buyer and the product. Wantent captures the audience's reaction to any video content, assesses the viewers' attitudes and interests while watching, and provides recommendations for improving the content. Wantent works with video production companies, OTT platforms, TV channels and advertising agencies.
FabLab Fabricator is a rapid prototyping and R&D laboratory. It is one of the largest rapid prototyping laboratories in Ukraine and part of the global community of The Fab Foundation. On FabLab Fabricator 3D printers, you can make a prototype of your product, a test model or even a bust in a short time.
Sensorama Lab is an R&D lab with a focus on augmented and virtual reality. Sensorama Lab combines an educational platform, a full-cycle production studio and an experimental space where various professionals can collaborate on innovative VR AR projects.
Dronex is a delivery startup. Dronex's drones have a unique design that allows them to be used even in the city. Their own record is delivery in 90 seconds from the moment of the order.
"If you want something, you have to do it. If you really want something, you will not ask others if they need it or not. You will try no matter what. Neither the law nor the lack of money will stop you. Usually such people achieve the result. If the project does not motivate you from the beginning, there is a high probability that you will abandon it. There will be a lot of problems," said Volodymyr Davydov, CEO and founder of Dronex.
"UNIT.City is a big project that we want to finish in 10 years. We want to create an ecosystem here that will affect the Eastern Europe. Ukraine has many talented IT specialists, a strong technical school, but we have few entrepreneurs. Therefore, now in Ukraine there are few product IT companies, and only service and outsourcing are developing. Also our goal is to share experiences. The more projects like UNIT.City, the stronger the country. And we're not just talking about IT, we're talking about innovation in general. They can be in agribusiness and medicine. We are a platform where different businesses can intersect and create new products. This is a big trend and this is our value. Today, Ukraine lags far behind world innovation leaders such as the United States, China or Israel. We need to catch up with them," said Vasyl Khmelnytsky, founder of UFuture holding company and UNIT.City innovation park.
By the end of 2025, UNIT.City will be fully completed. We will have 1 million square meters of various areas, 30 thousand specialists here and UNIT.City will truly become a city within a city.
The full issue of Andriy Biedniakov's YouTube channel about UNIT.City and Ukrainian startups is available at the link.