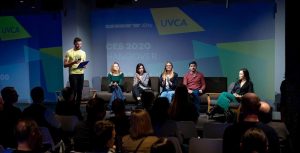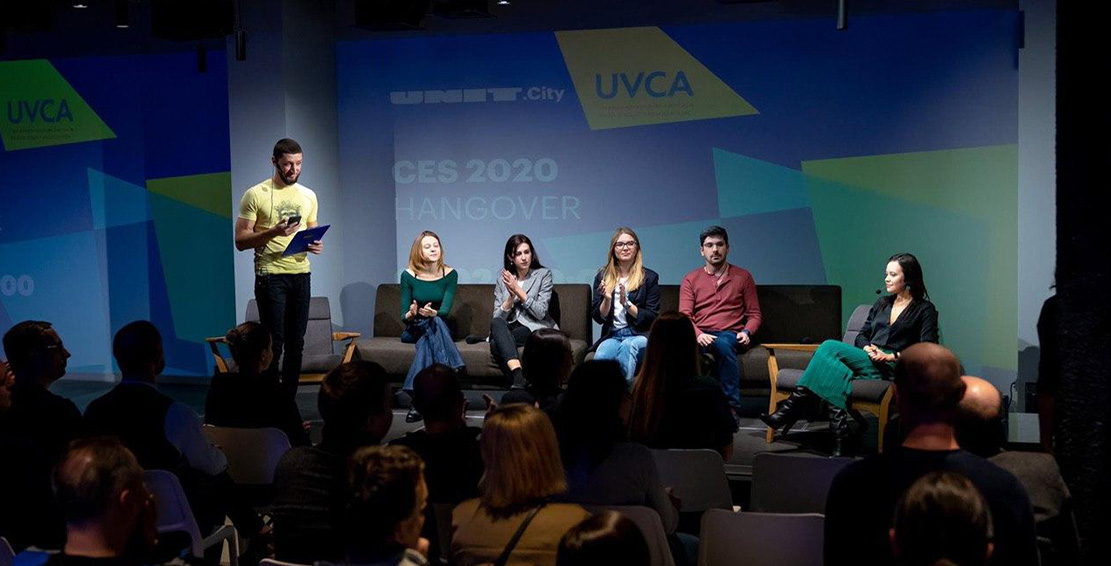 CES-2020: Why do Ukrainian startups need the main technological event of the world
CES-2020 was held in Las Vegas in early January — its an important trade show and the undisputed trendsetter of new world trends. Big companies and startups showcase concepts, ideas, and products that set the trend for cutting-edge innovation.
Why a Ukrainian startup needs to go to Vegas, what technological trends impressed this year's CES and what to focus on in preparation for next year, told at the CES 2020 Hangover event, that held at UNIT.City recently.
Dominique Piotet, CEO of UNIT.City, spoke about France's first experience at CES and shared his vision on how to strengthen the presence of Ukrainian startups at the Las Vegas Expo.
"CES is a very special place. This is the first technological event of the year, and it sets the tone for everything that will happen during the year in the innovation world. This place, where you see trends. CES started as a consumer electronic show where you could see many things in common use: new TVs, new washing machines. But then people from Google and Facebook decided that it was a cool place to show what was new in the software world. If you think, why is important to go to CES, then don't decide to go there to see new developments. CES is about networking and business development. Many years ago, France created the French Tech label, an umbrella that brought together French startups. And it was quite powerful. I think next year we in Ukraine have to create something similar. I know that Ukraine has introduced some interesting startups this year, and we definitely have to support it and strengthen our Ukrainian presence next year," Dominique Piotet said.
At the event, the head of the Kyiv Innovation Park presented CES Report, which gathers all the information on trends and technological innovations presented in Vegas this year.
Participants in the CES 2020 Hangover also became representatives of startups who attended the event with the support of UVCA — the Ukrainian Venture Capital and Private Equity Association. Entrepreneurs who returned from Las Vegas a month ago have named good reasons to go to CES. These include:
networking;
quality feedback from the profile audience;
search for investors;
attracting new markets for products;
media coverage and promotion of projects among tech-journalists;
scaling and being able to be in a global context.
Summarizing the impressions and insights of CES-2020, event participants also highlighted important technology trends this year. Among them:
artificial Intelligence;
automotive;
augmented reality (AR/VR);
internet of things;
3D printing;
quantum technologies;
robotics.
For those who plan to attend CES next year, this year's exhibitors have also prepared several lifehacks that will simplify travel and preparation for the event.
In particular, startups are advised to find accommodation and book a room today, without expecting a tenfold rise in price ahead of CES. And to buy tickets from Ukraine with a transfer to New York and the subsequent flight by local airlines. They recommend that you don't forget about the jetlag and take a flight scheduled for Las Vegas late at night.
Participants were advised to rent or buy equipment for the stand on-site and then return it to the market. This will save about 30% of the cost of shipping directly from Ukraine. And to solve the problems with communication and the Internet through roaming, not local operators — because congestion is a common problem of the event.
Finally, the event's lecturers focused on the importance of non-formal meetings and parties that take place during the exhibition for CES participants. If you can get there, it's likely to tell your product to someone from Amazon or Google, as well as in a relaxed atmosphere to talk to investors and C-level project managers.