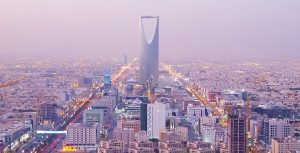 An Oil-Less Future of Saudi Arabia
The Kingdom of Saudi Arabia, which is the №1 crude exporter, is now looking into the future in which oil may no longer be the cash cow. Pressed by its falling prices and draconic subsidies, Riyadh is setting up the biggest sovereign investment fund by selling off state petroleum company Aramco's assets.
Aramco is the world's major oil producer, with ten times the reserves of ExxonMobil (US). As soon as it goes public, it will be two times larger than Norway's sovereign wealth fund, which is now considered the largest in the world. The amount in question is $2tn. How much is that? Well, enough to buy the four largest US companies: Apple, Alphabet (Google's parent company), Microsoft and Berkshire Hathaway.
Crown Prince Mohammed bin Salman hopes that the state revenue generated by the scheme will be used for investing in the country and beyond. That could increase non-oil revenues from 10% to 70% of the government total. The reforms, known as Vision 2030, aim to reduce unemployment, grow the private sector, develop tourism and entertainment hubs as well as create 11 new industries — from aerospace to biomedicine — over the next decade. The program could contribute up to $320 billion to the Saudi economy.
Bin Salman has already made an agreement with Pakistan to invest some $4 billion in boosting the country's alternative energy. India is expecting to receive from Riyadh an initial investment in its quasi-sovereign national wealth fund to accelerate the construction of ports and highways. The telecommunications giant Huawei (PRC) has announced that Saudi Arabia will become one of the first countries to roll out the 5G infrastructure technology, along with China, Japan, South Korea and several European states.