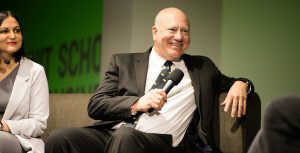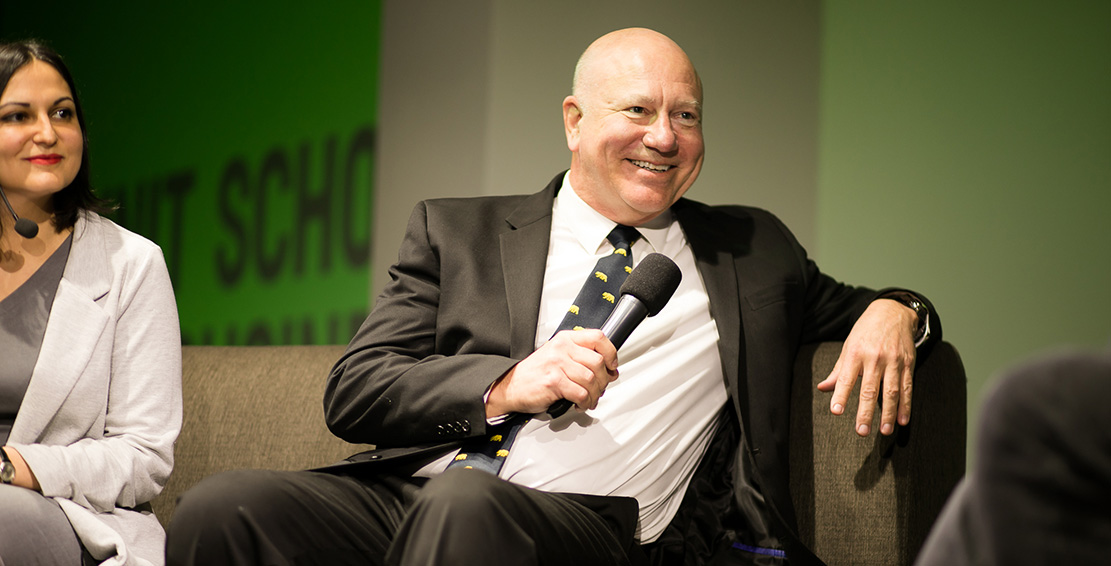 A lecture by a renowned Silicon Valley professor and entrepreneur was held at Unit School of Business
Rick Rasmussen, Research Fellow, and Director of Startup Programs at UC Berkeley gave an exclusive lecture to students at Unit School of Business in early February. The renowned innovator is a co-author of the school's curriculum, as well as a mentor and ideological guru.
At the Sutardja Center for Entrepreneurship & Technology, Rick Rasmussen oversees the creation of new programs that focus on entrepreneurship and corporate innovation. He is also a member of the Sand Hill Angels Investment Group and holds the position of Managing Director of Concordia Ventures, an international ecosystem strategy for more than 20 governments and private companies around the world.
At the event, the Silicon Valley innovator shared ways to implement a business methodology used by leading Western companies and outlined tools that can now be adapted for the Ukrainian market.
The programs, co-authored with Rick Rasmussen, are practice-oriented and contain the most effective and applicable business tools. These include scrum-management of IT projects, service business, and manufacturing, canvas for small and medium businesses, lean canvas for startups, European reporting standards, consumer portrait, MVP creation, etc.
Unit School of Business is part of the UNIT ecosystem, which includes, among others, an INDAX accelerator (helping build production). including investments) and the Sector X Acceleration Platform (finding clients and partners in the IT field and helping businesses enter the Western market).
For those who want to be at the heart of Ukraine's innovation, build a business model of the best and use the most advanced tools, the programs are available at Unit School of Business. You can find out details and register for one of them at the link.